Clicking on SIGN IN will bring you to the screen with the different login options.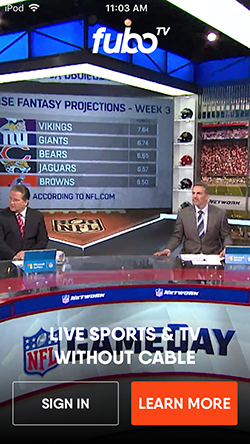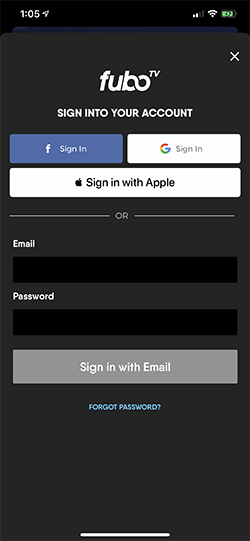 HOME gives you quick access to everything on fubo.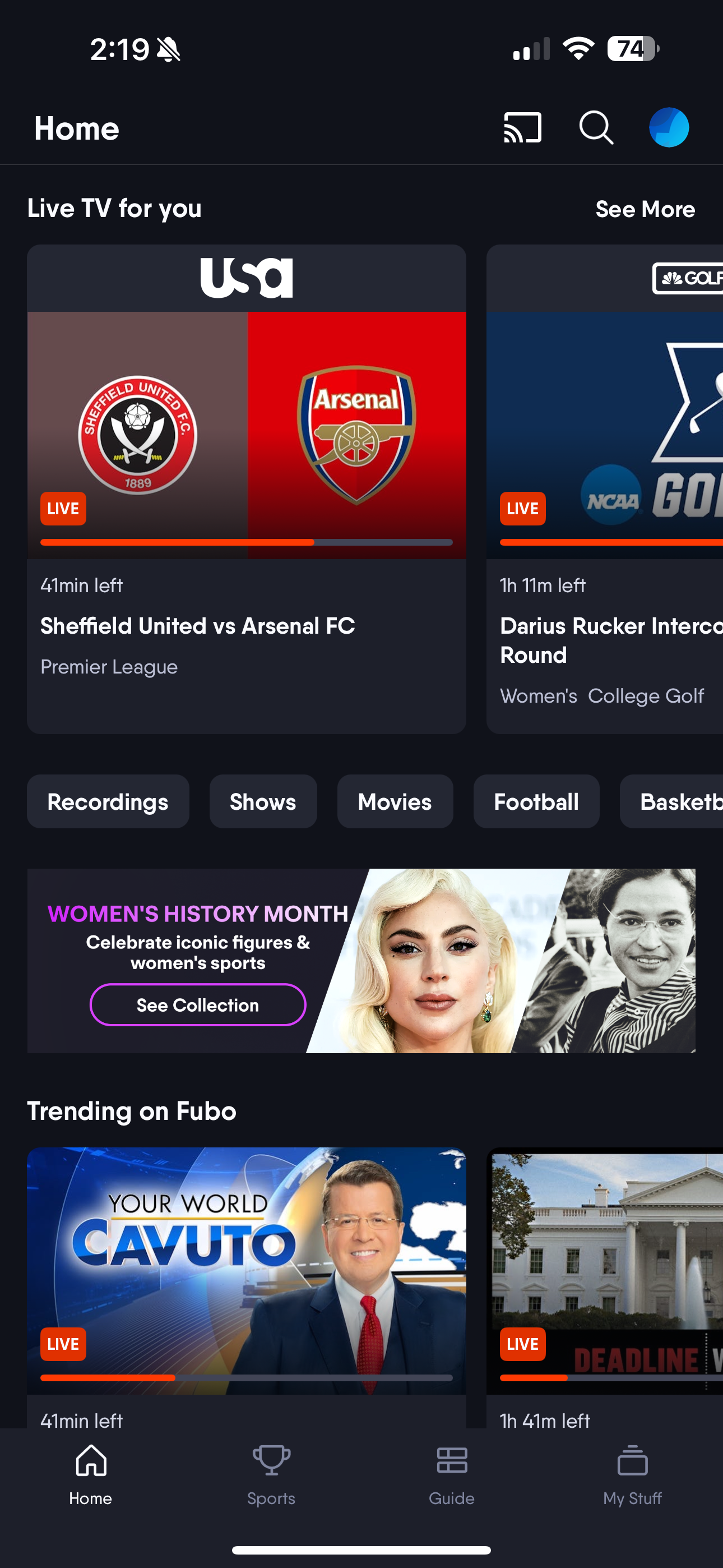 SPORTS is your gateway to all the great sports content on fuboTV. Scroll through all the sports currently on fuboTV.
Browse headline matchups and all matches that are live or coming up next.
Scroll down to select a sport and narrow down the results.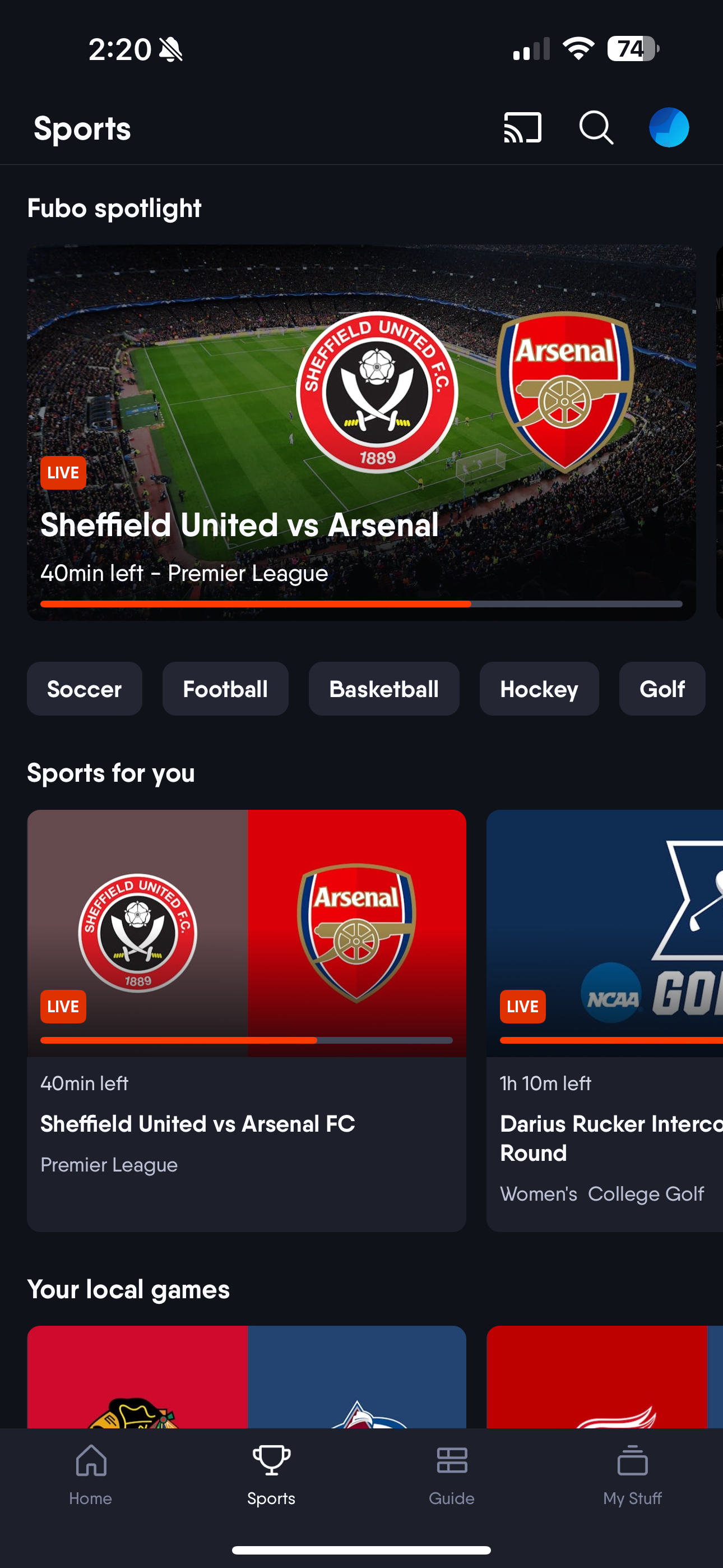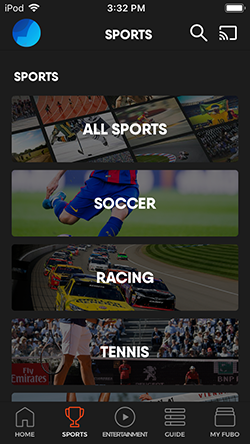 ENTERTAINMENT is home to all the great SHOWS and MOVIES available on fuboTV.
Tap SHOWS to see all the available series.
Tap MOVIES for all available movies.
Filter by genre.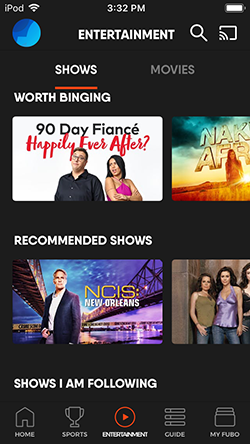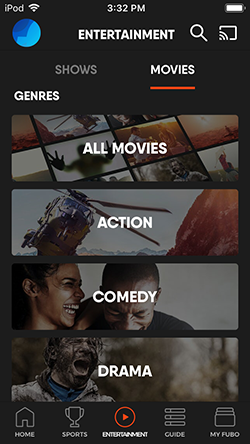 Channels includes two screens to view content via our program Guide or by Network.
Guide view shows you the schedule for all channels in your subscription.

Scroll up and down to browse through your channels.
Scroll right to see what's coming on later.

Click the calendar icon to quickly select a day to browse on the Guide.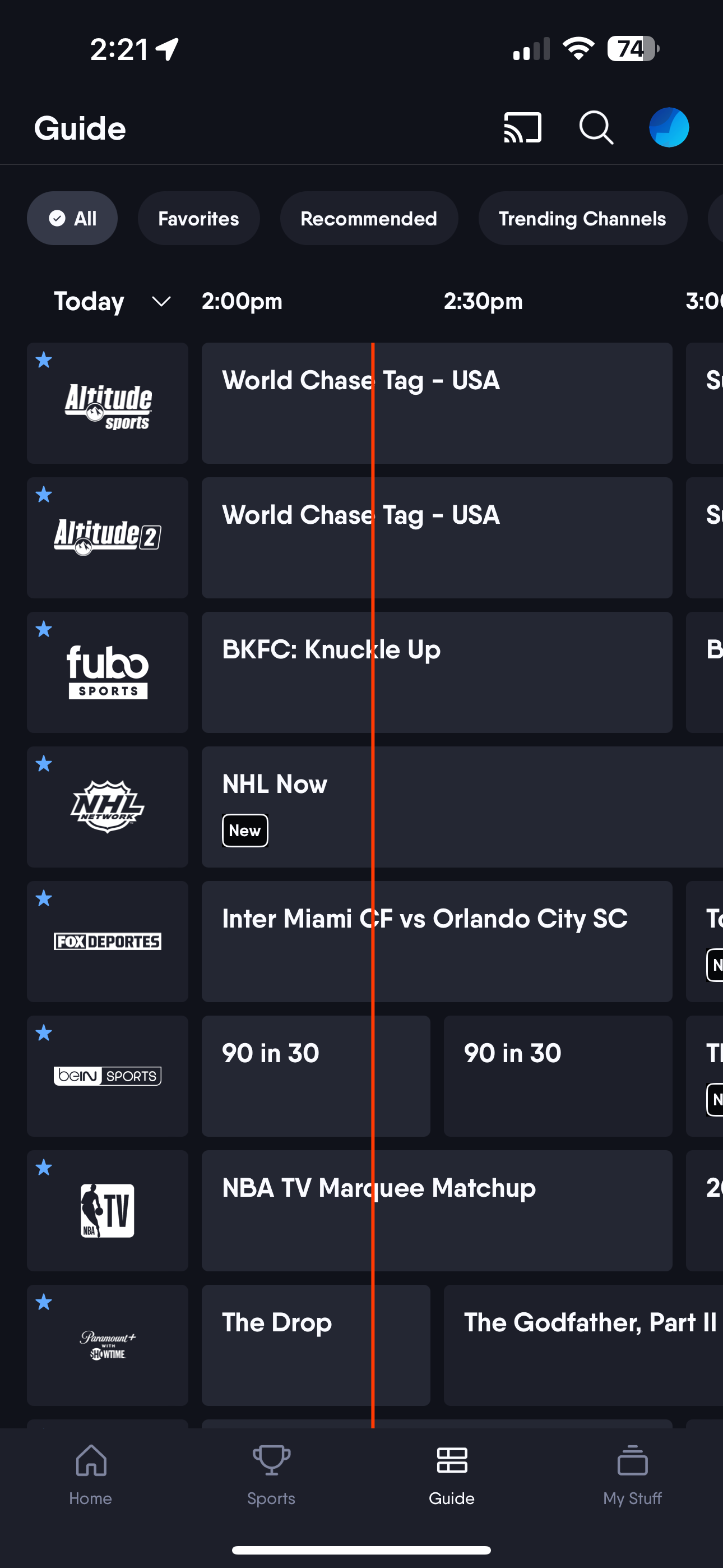 Networks view allows you to browse content available by Network.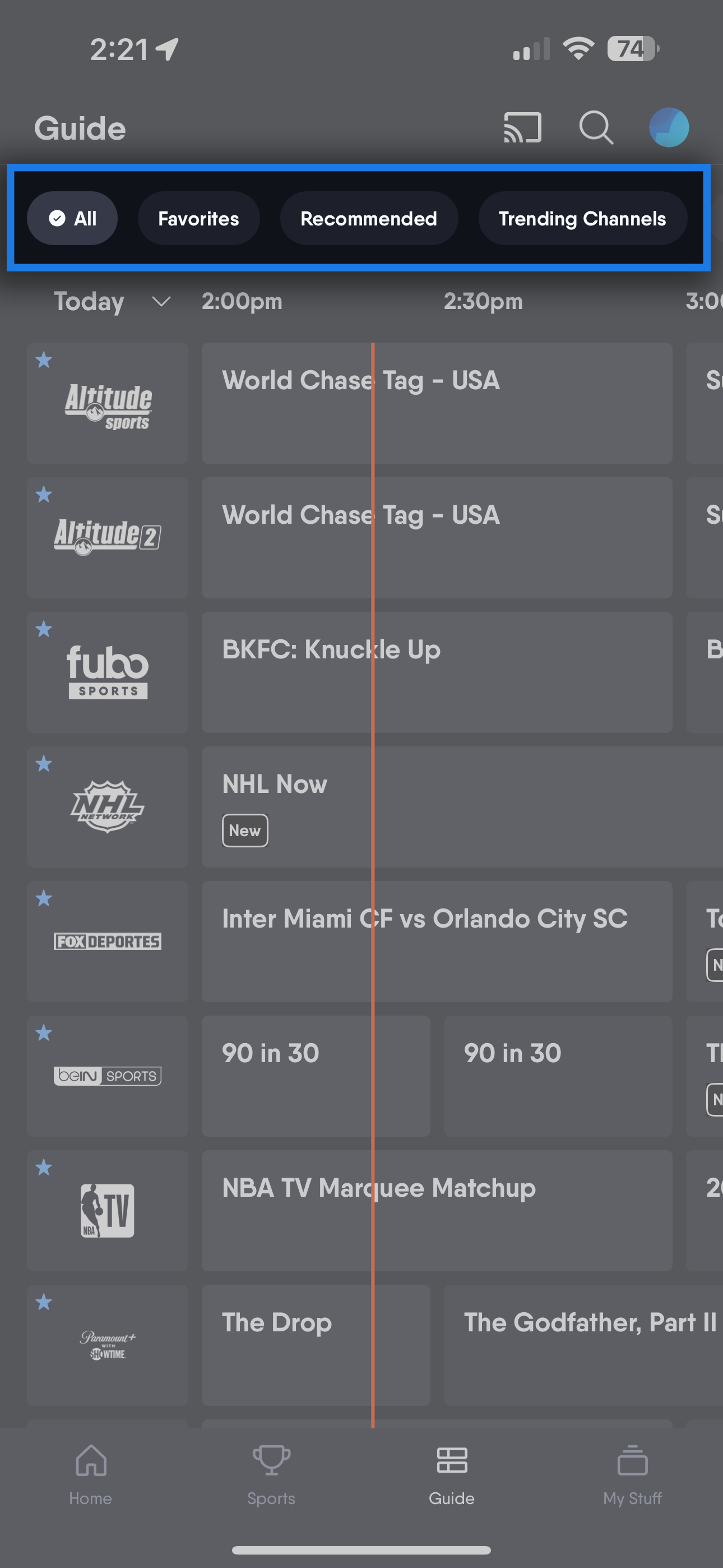 Access and manage all of your recordings from Recordings.
Check how many hours of DVR storage you've used.
Select a recording to view it.
View your Scheduled recordings.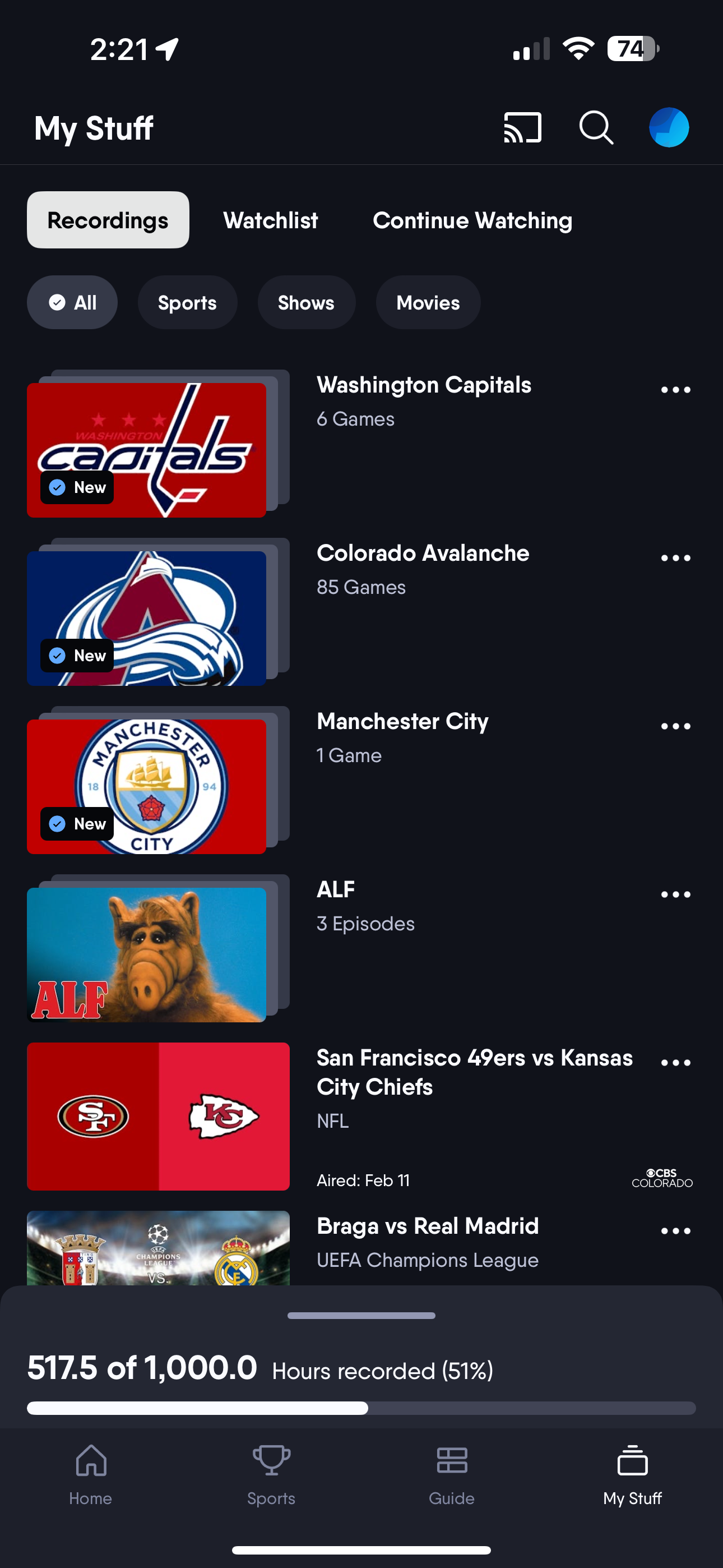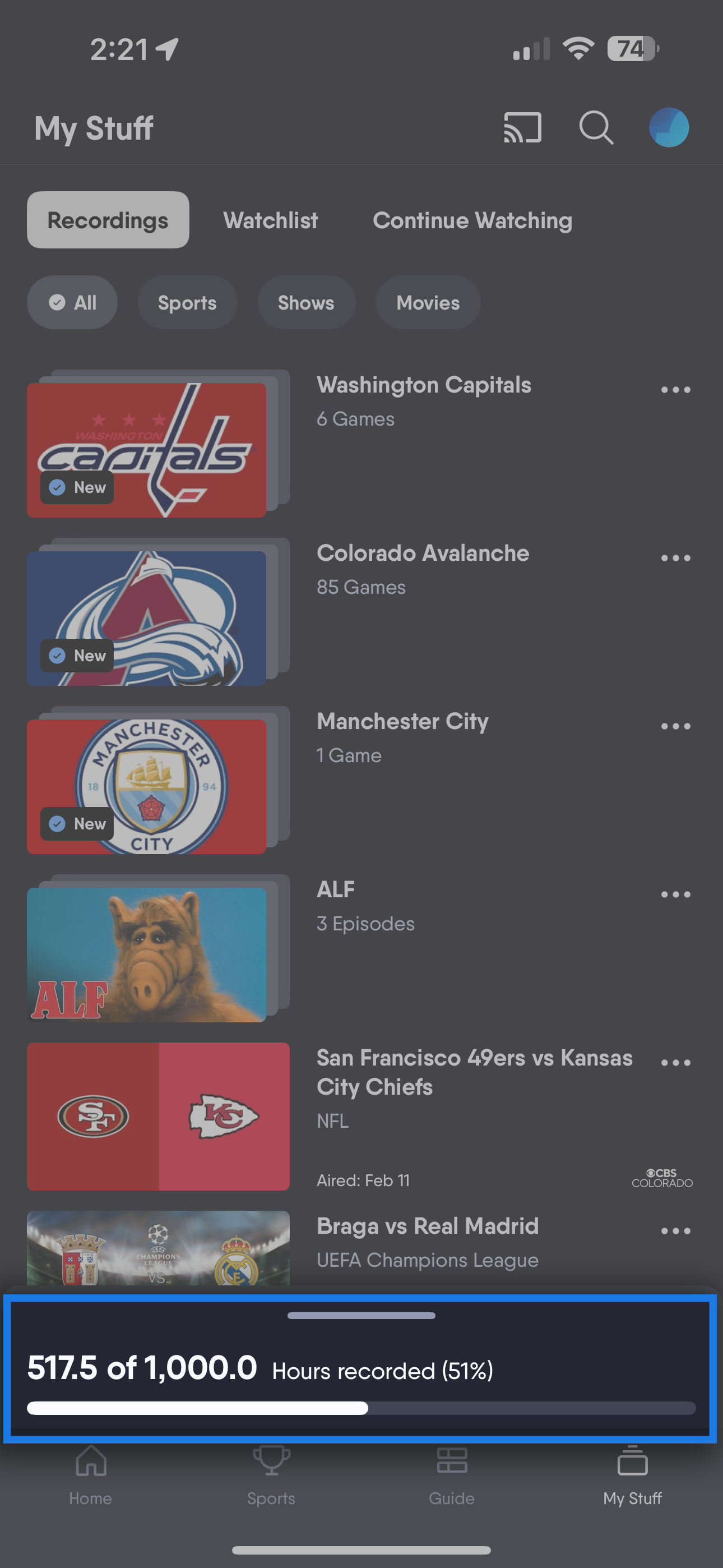 Pick up where you left off with Continue Watching.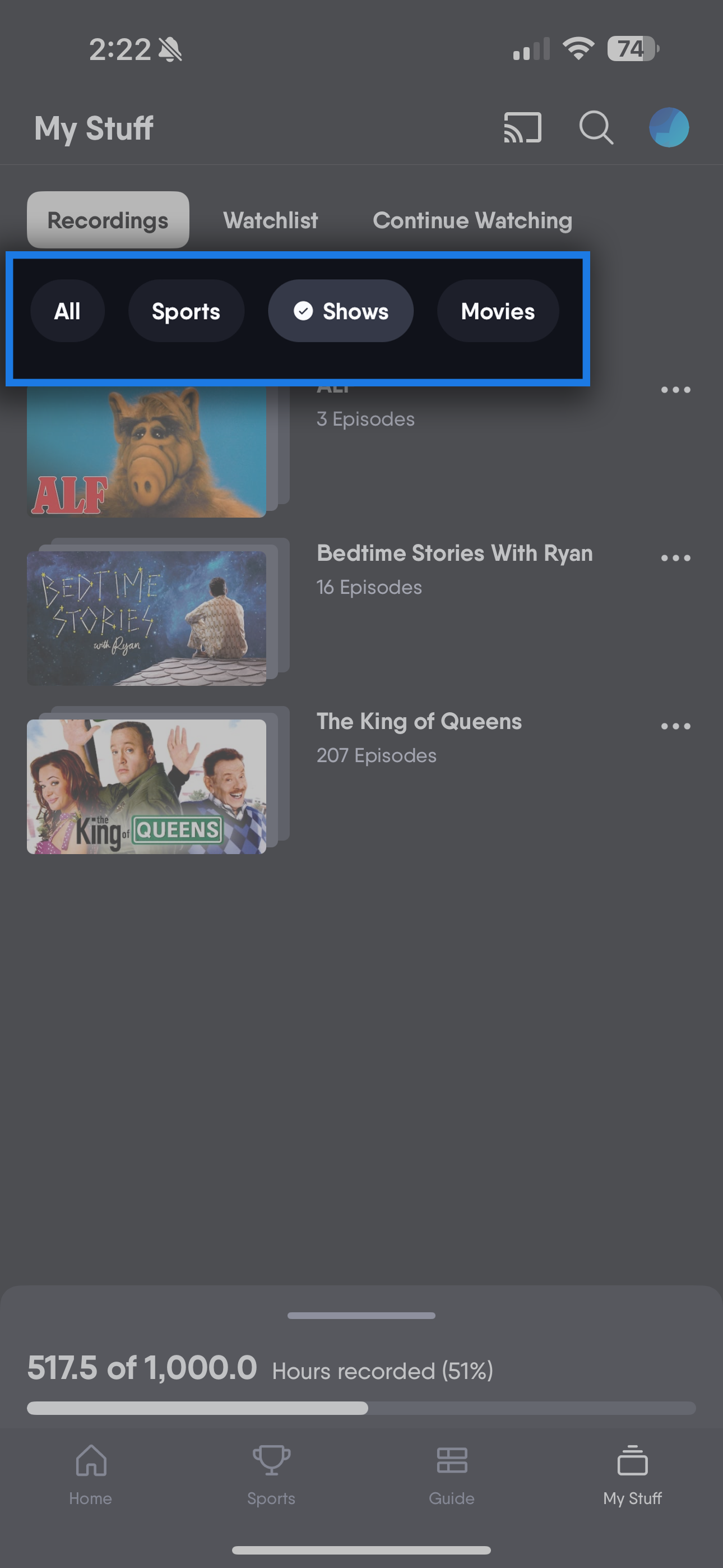 Search for your show, movie, or event.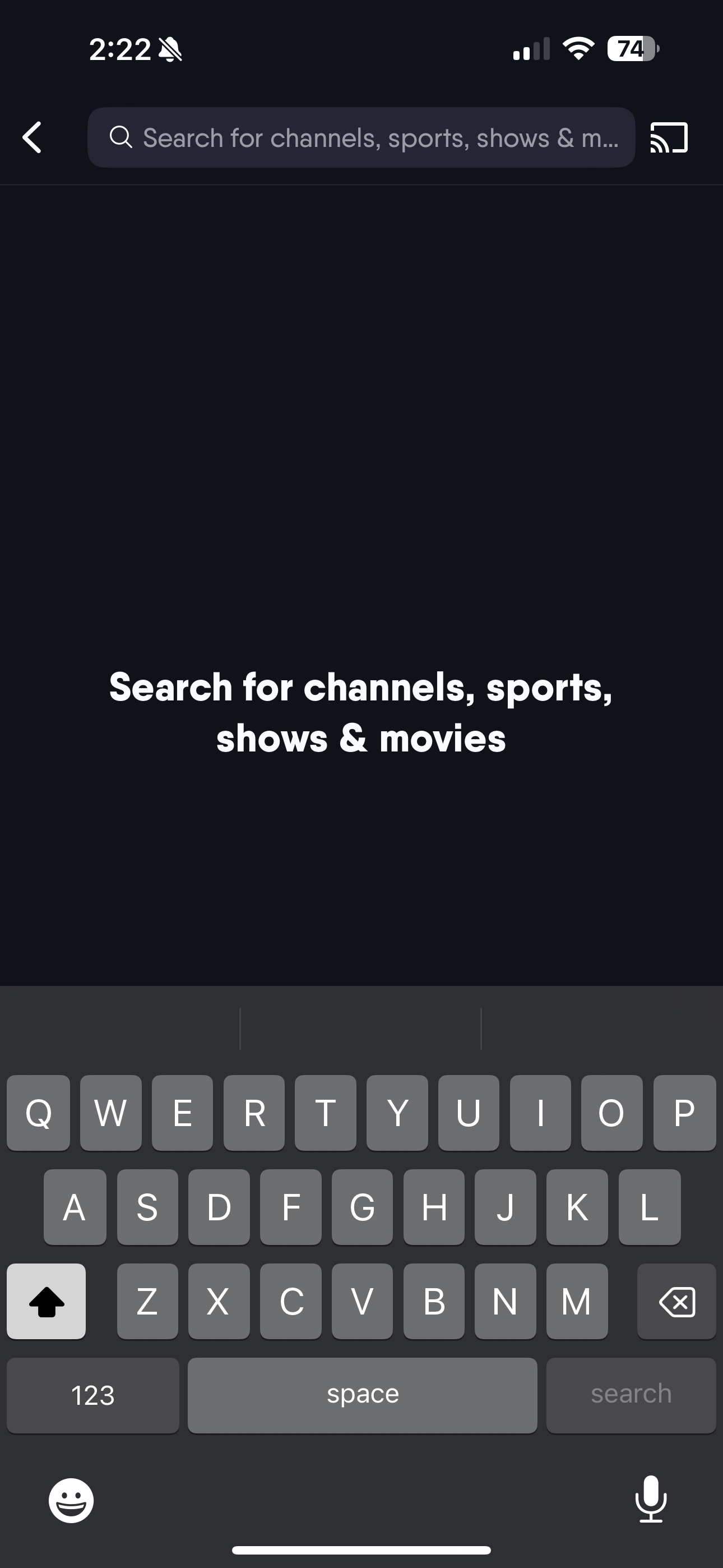 Click the profile icon in the top left to access SETTINGS.
Connect your Facebook or Google+ account.
Manage your profile.
Sign Out of fuboTV.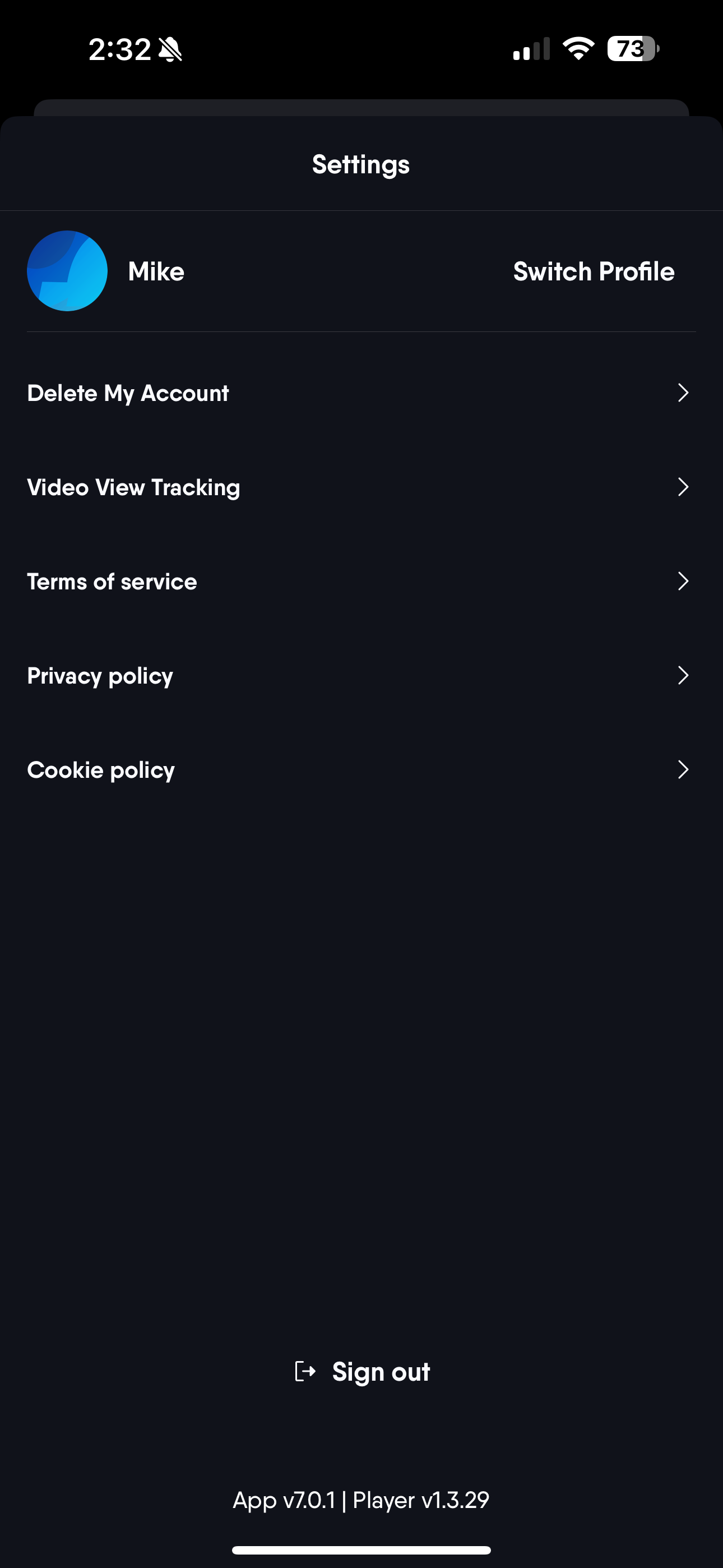 **Please note, the user interface for iPhone and iPad is locked in portrait mode. Users can only use landscape mode for viewing video.