Missing recordings can be caused by many things.
When did the event/show end?

In order to ensure you don't miss a minute of your show or game, we automatically extend the recording time in case the show or game runs longer than scheduled
Have you reached the capacity of your Cloud DVR storage?

When you reach capacity we are unable to record any new content.

Check how much storage you have available by visiting the

Recordings

screen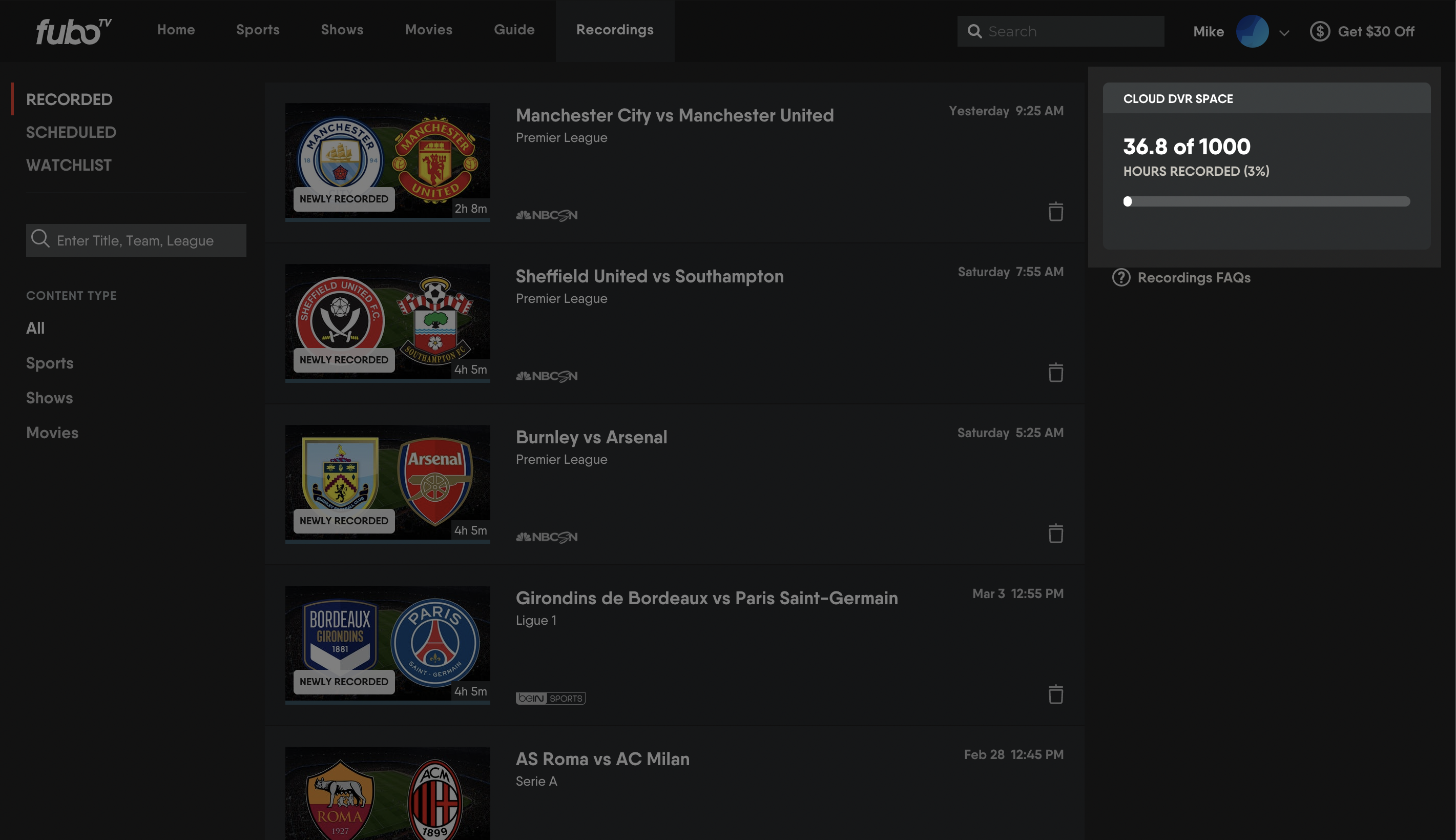 If you have only a small number of hours available or no hours available, you can delete recordings to create more space, or upgrade to a higher DVR tier with more recording space

Go here for details on how to manage your recordings
Did someone delete the recording?

Check with anyone who uses your fuboTV account to see if they deleted the recording
If you need further assistance, please reach out to our Customer Care team for help troubleshooting this missing recording.