Like other TV providers, Fubo does have commercial ad breaks during live programming. The frequency and length of these commercial breaks are determined by our channel providers.
You will see commercials when watching:
Live linear programming

Cloud DVR recordings

Video on-demand programming
Content from premium channels will be presented ad-free, however, you may see short promotional ads at the beginning of a program.
Can I fast-forward through commercials?
You can fast forward through any programming recorded on your Cloud DVR. The ability to fast-forward through commercials when watching video on-demand varies by channel and program. These rules are determined by the channel owners.
Note:

Since these rules vary by program, our customer care agents do not have information regarding features available on individual channels.
For programs where fast-forwarding through commercials is not allowed, you will see the following message when attempting to use player controls during an ad break, including a timer with how much time is remaining in the break (on some platforms):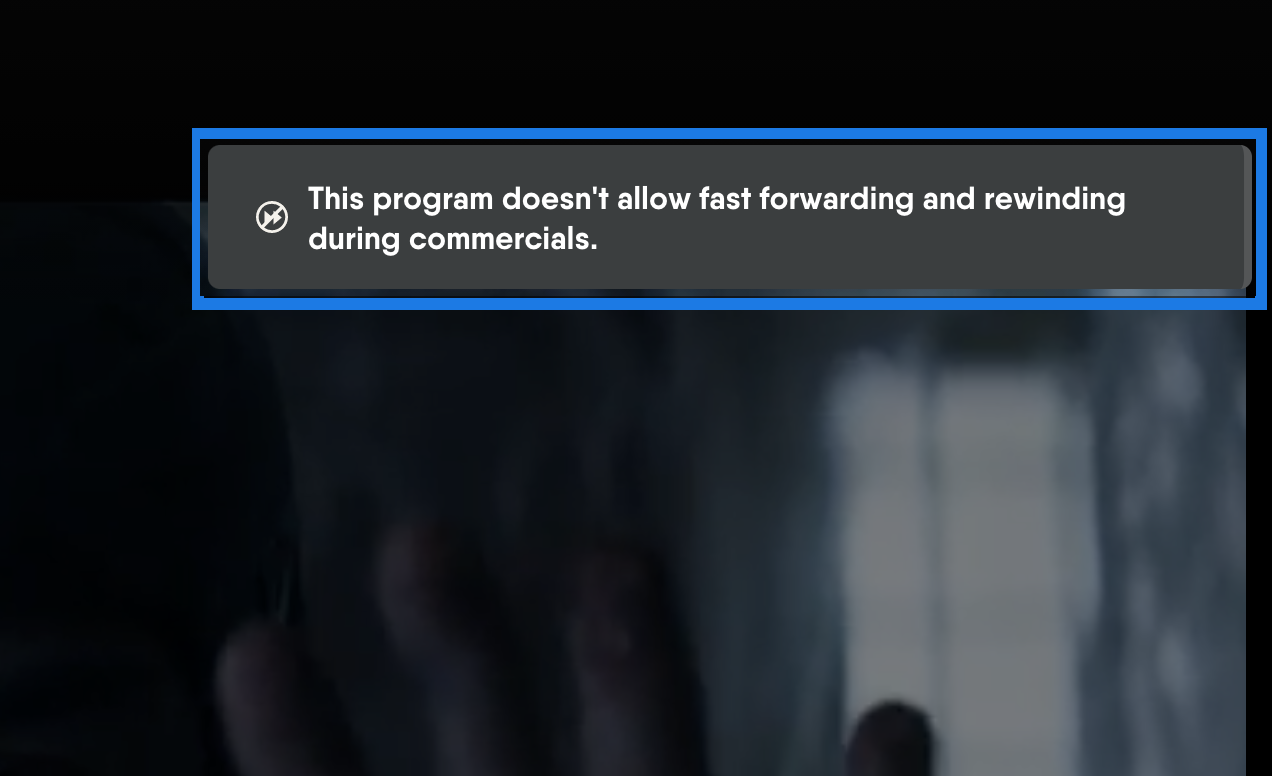 If an on-demand program does not allow fast-forwarding at all, you will see a similar message at the beginning of the program.