If you are having trouble logging into your fuboTV account, please make sure you are using the correct e-mail address and password. 
If you are still not able to log in on our site, please select the Forgot Password? option on the login box.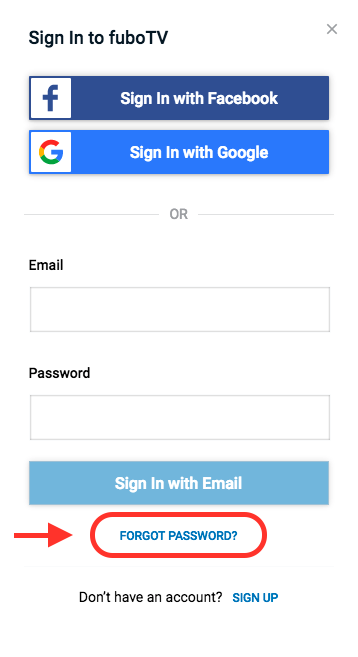 Enter the email address you used to sign up. You should receive an e-mail with a link to reset your password. If you do not receive an e-mail to reset your password within a few minutes, be sure to check your Spam folder. If the e-mail is not found here either, you may want to try another e-mail address you own.
After trying these steps above and you are still unable to determine the e-mail address associated with your fuboTV account, please read this article.