If you subscribed through Roku, please keep in mind that your fuboTV subscription automatically renews each month and is managed through your Roku account. If you are sure you'd like to cancel your subscription, please follow the steps below:
Click here to view your subscriptions on roku.com. If you're not already signed in to roku.com, you'll need to enter your username and password.
Click Unsubscribe next to your fuboTV plan to cancel your subscription.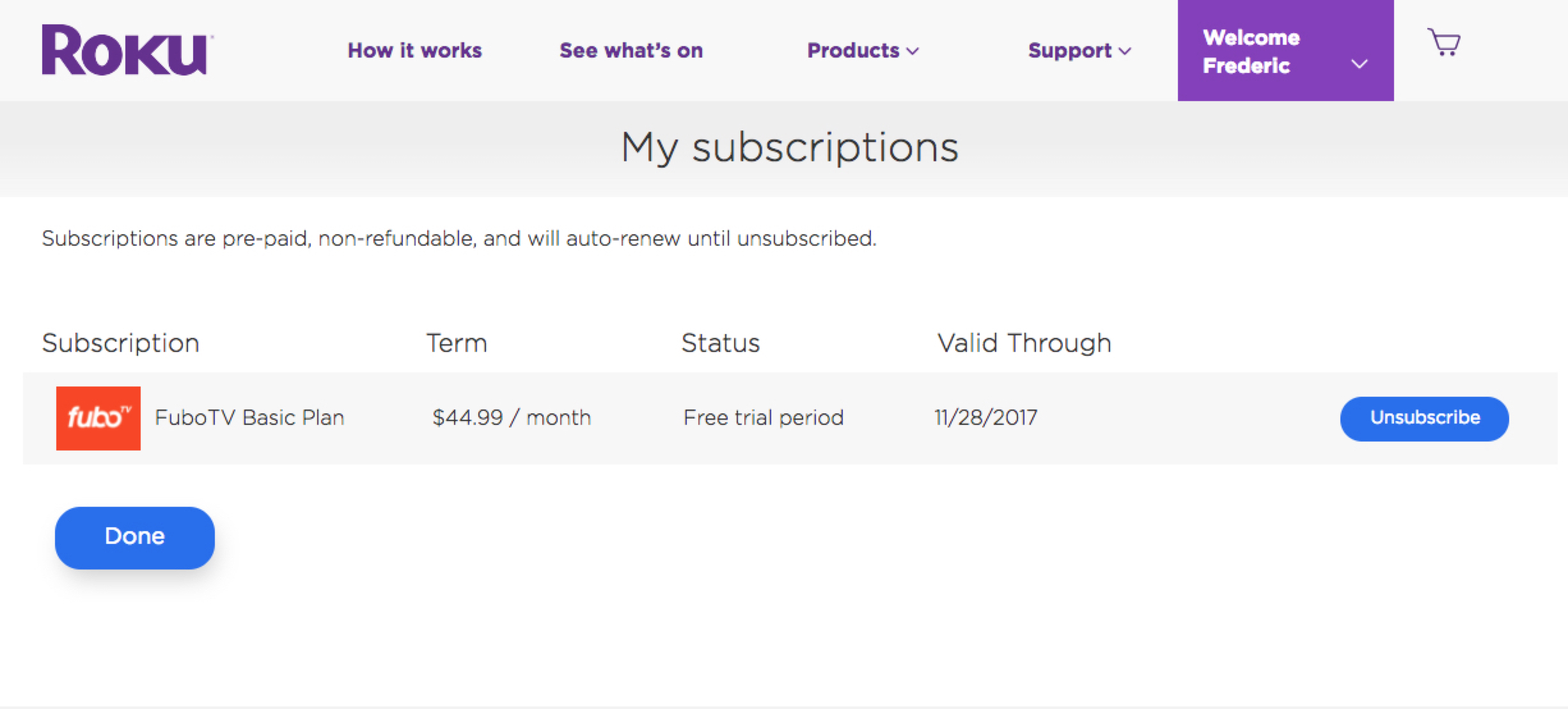 Confirm your cancelation by selecting Yes, Unsubscribe

Your subscription status will change to "Canceled" and you'll see the option to RENEW until the current service period expires.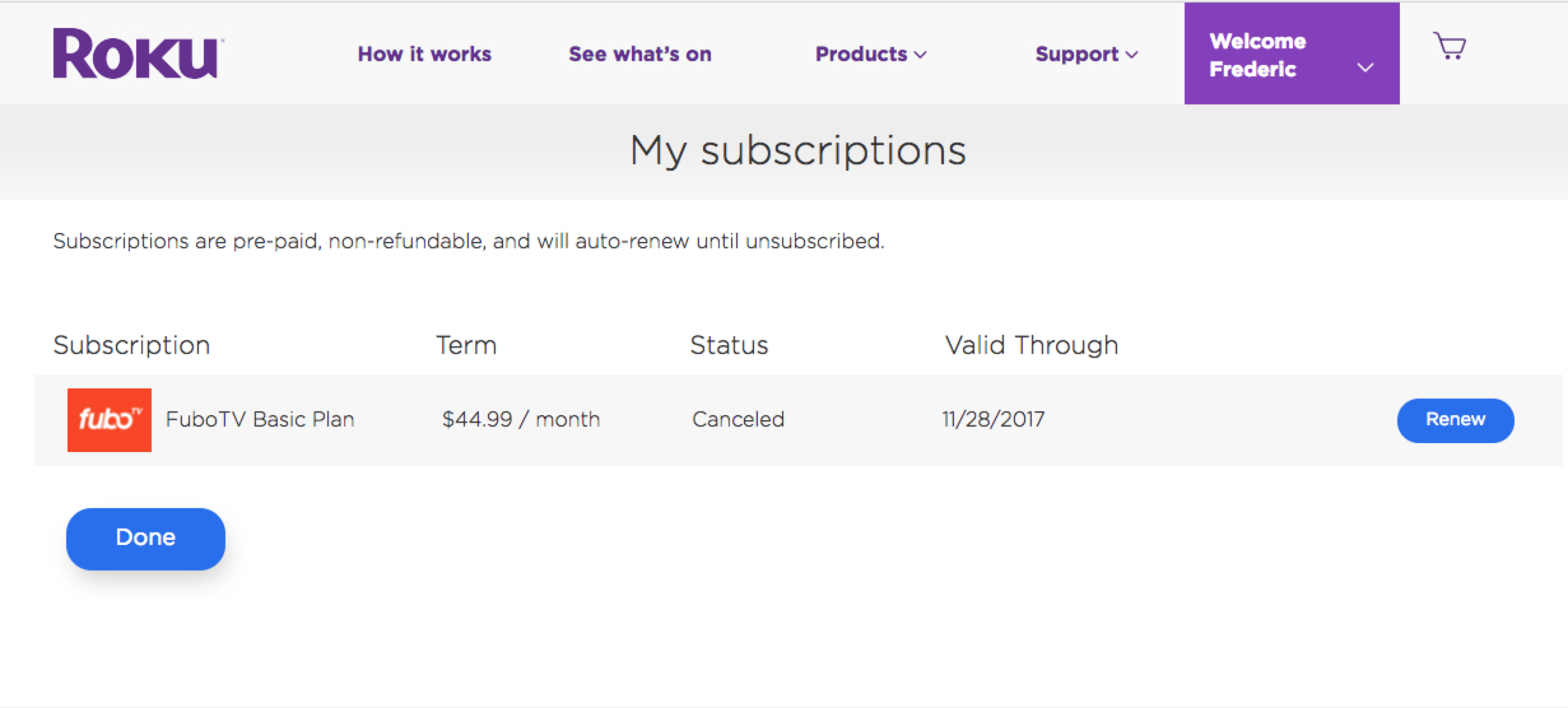 For additional help, please check out Roku Support: How do I manage or cancel a channel subscription.