fuboTV now provides users the ability to browse what's currently on without missing any of the action on what you're already watching. Find a new program to watch or record with this feature.
To bring up the the browsing banner, swipe up on your Apple TV remote.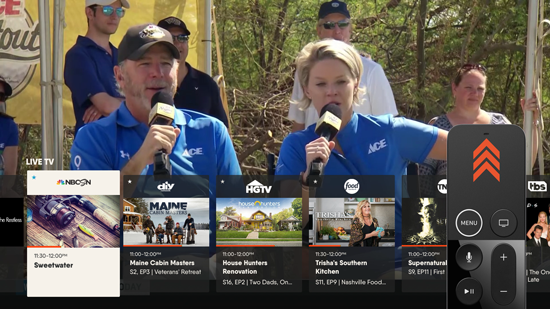 Swipe left and right to browse through your subscribed channels and see what else is on.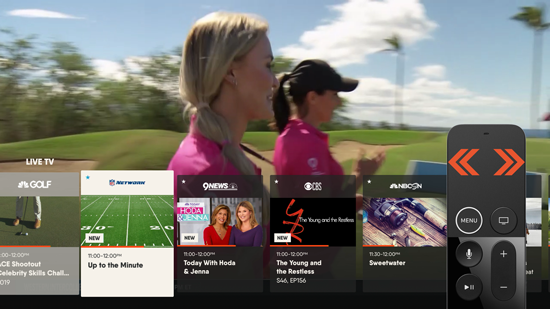 Click on your touchpad to select the channel.
Or, click and hold to record (if available).