Favorite channels show up in the order that you add them. If you are watching fuboTV using an Apple TV, you can reorder your favorites in the GUIDE after adding them.
To reorder your favorite channels, first select your favorites, then follow these steps:
Highlight the favorite channel you wish to move, then press and hold on the touchpad to open the channel options.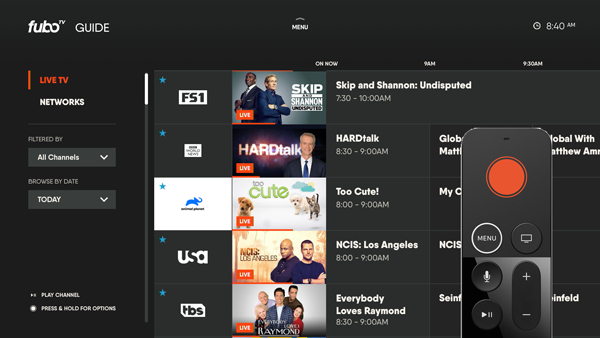 Highlight and select MOVE CHANNEL.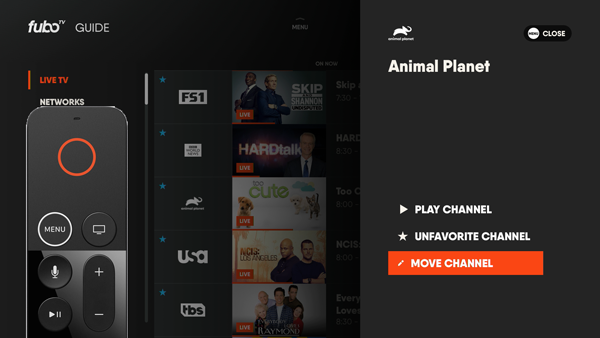 Swipe up or down to move the channel up or down in the list.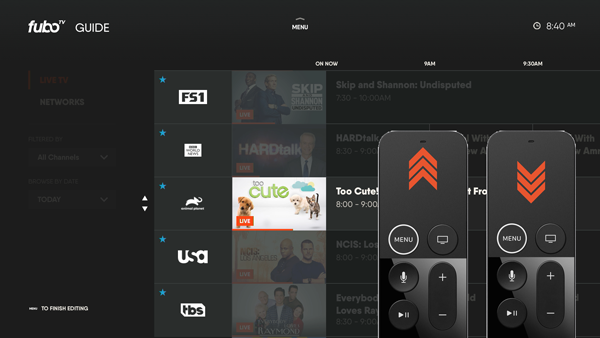 Once you have the channel in its desired position, press MENU to save your changes.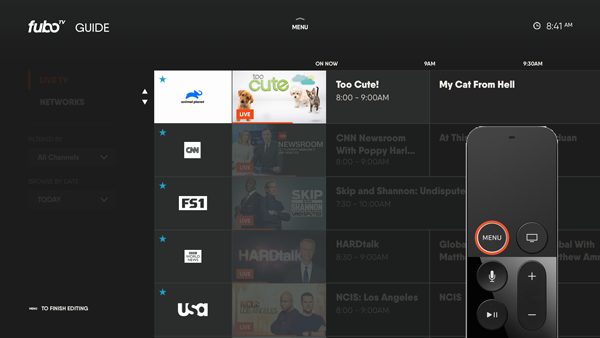 Is this feature available on any other devices?
Currently this feature is only available on Apple TV.