Favorite channels show up in the order that you add them. Depending on your device, you may now be able to change the order in which your favorites appear.
If you don't see your device listed below, you can log in on your browser to change the order of your favorites, and the changes will apply no matter which device you sign in to.
To reorder your favorite channels, first select your favorites, then follow these steps:
Highlight the favorite channel you wish to move, then press and hold on the touchpad to open the channel options.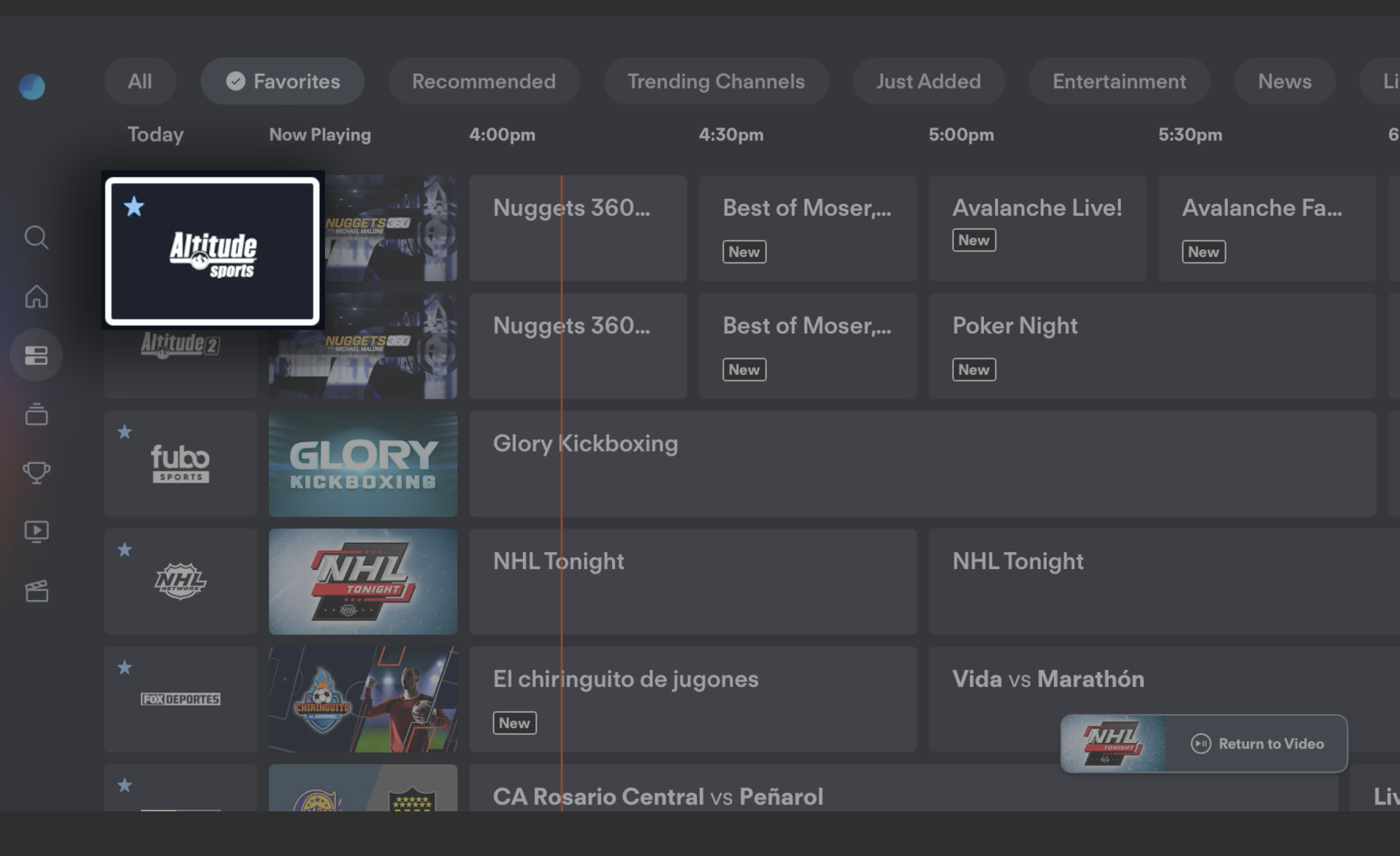 Highlight and select MOVE CHANNEL.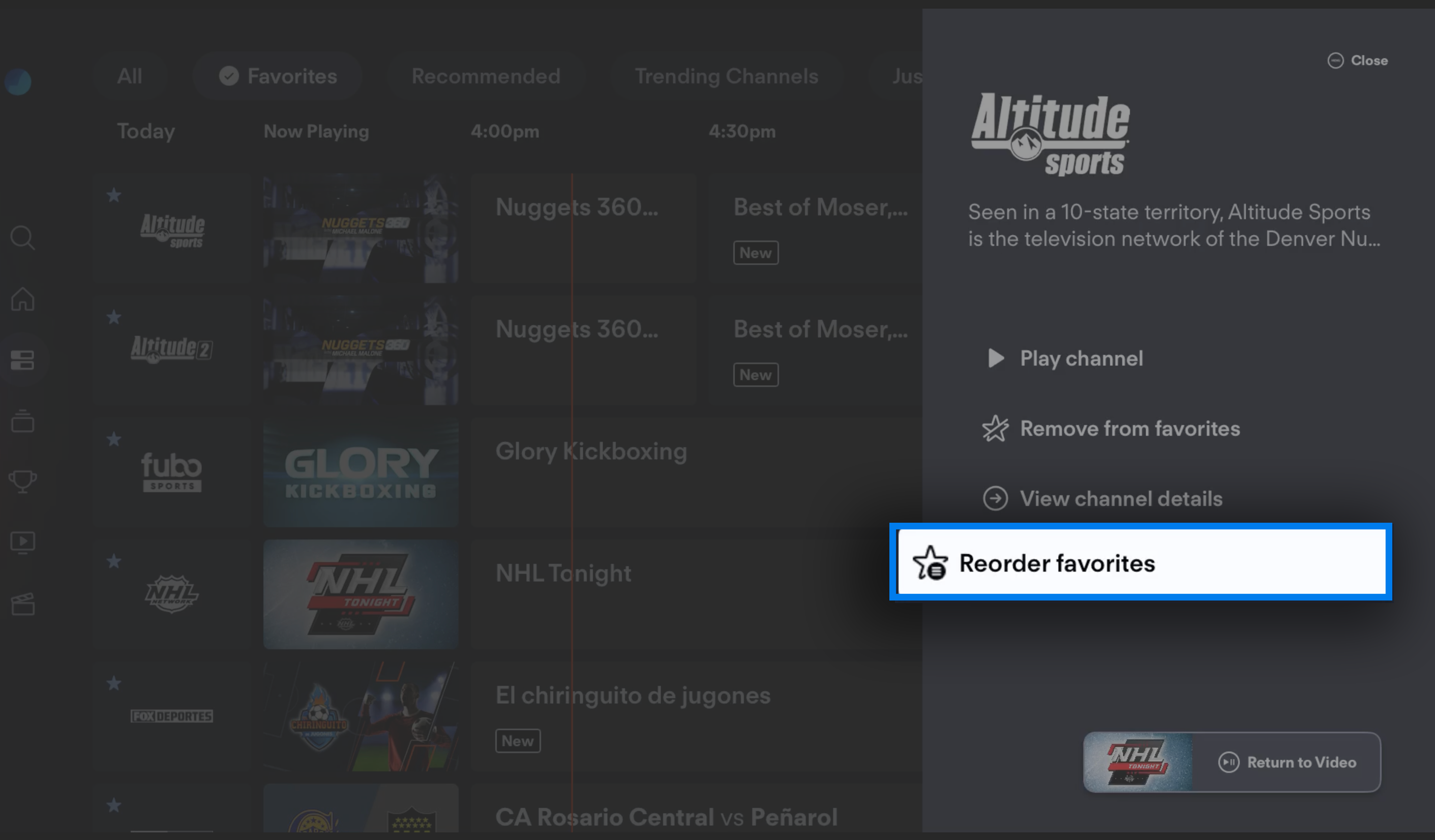 Swipe up or down to move the channel up or down in the list.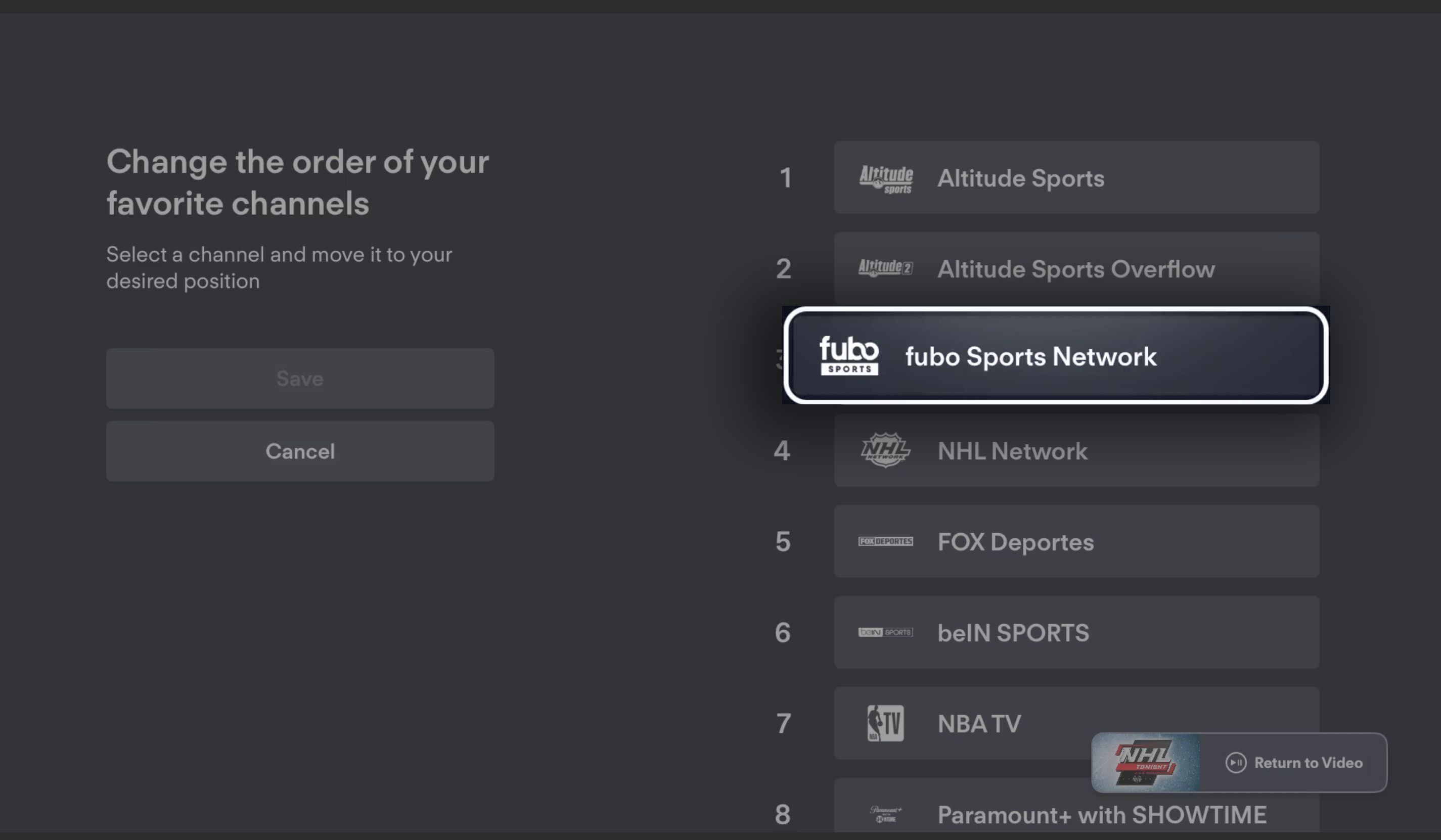 Once you have the channel in its desired position, press MENU to save your changes.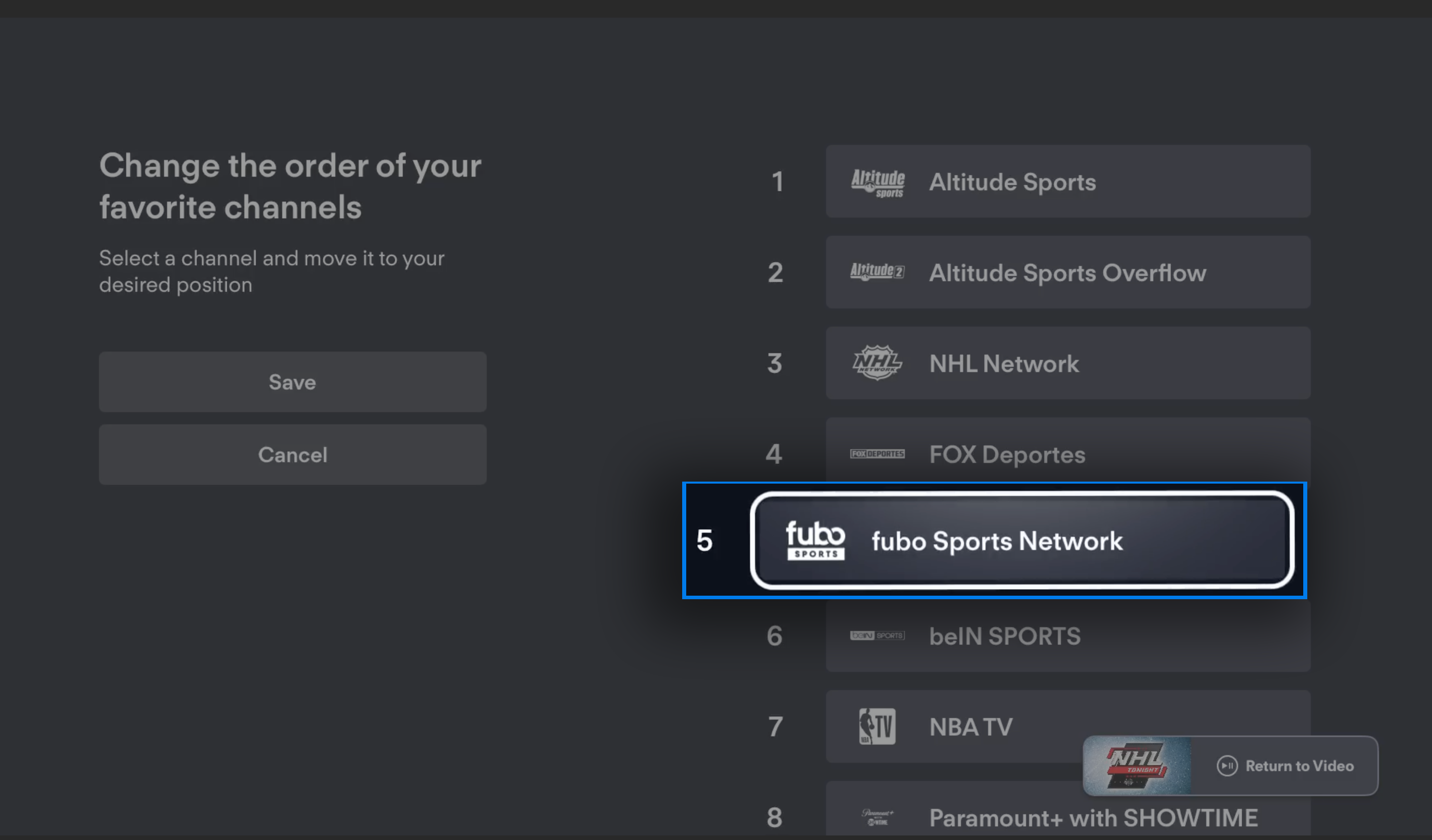 Navigate to the

Guide

tab, then click

Reorder favorites

at the top of the screen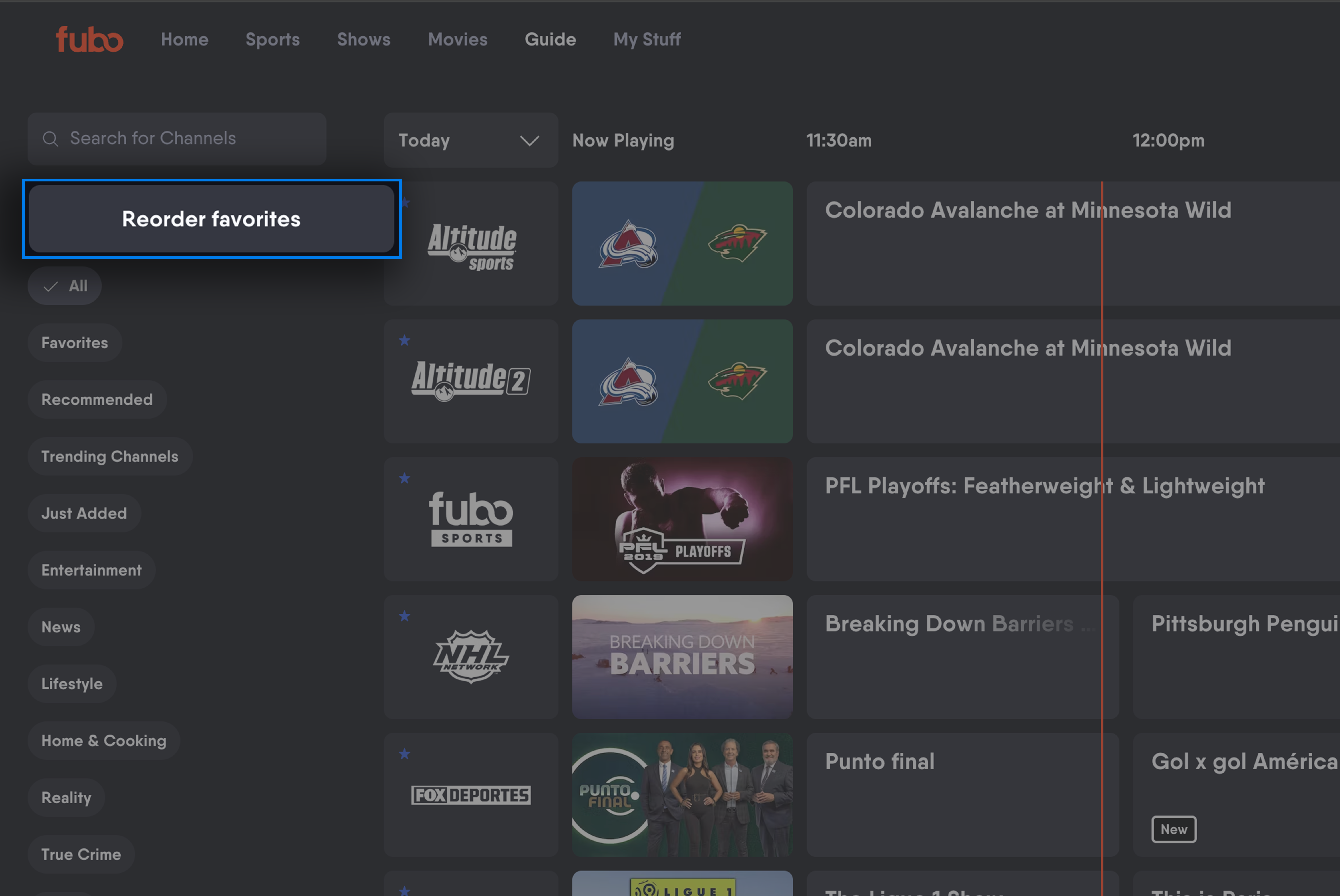 Highlight the channel you want to move, click and hold your mouse, then drag the channel to the position you want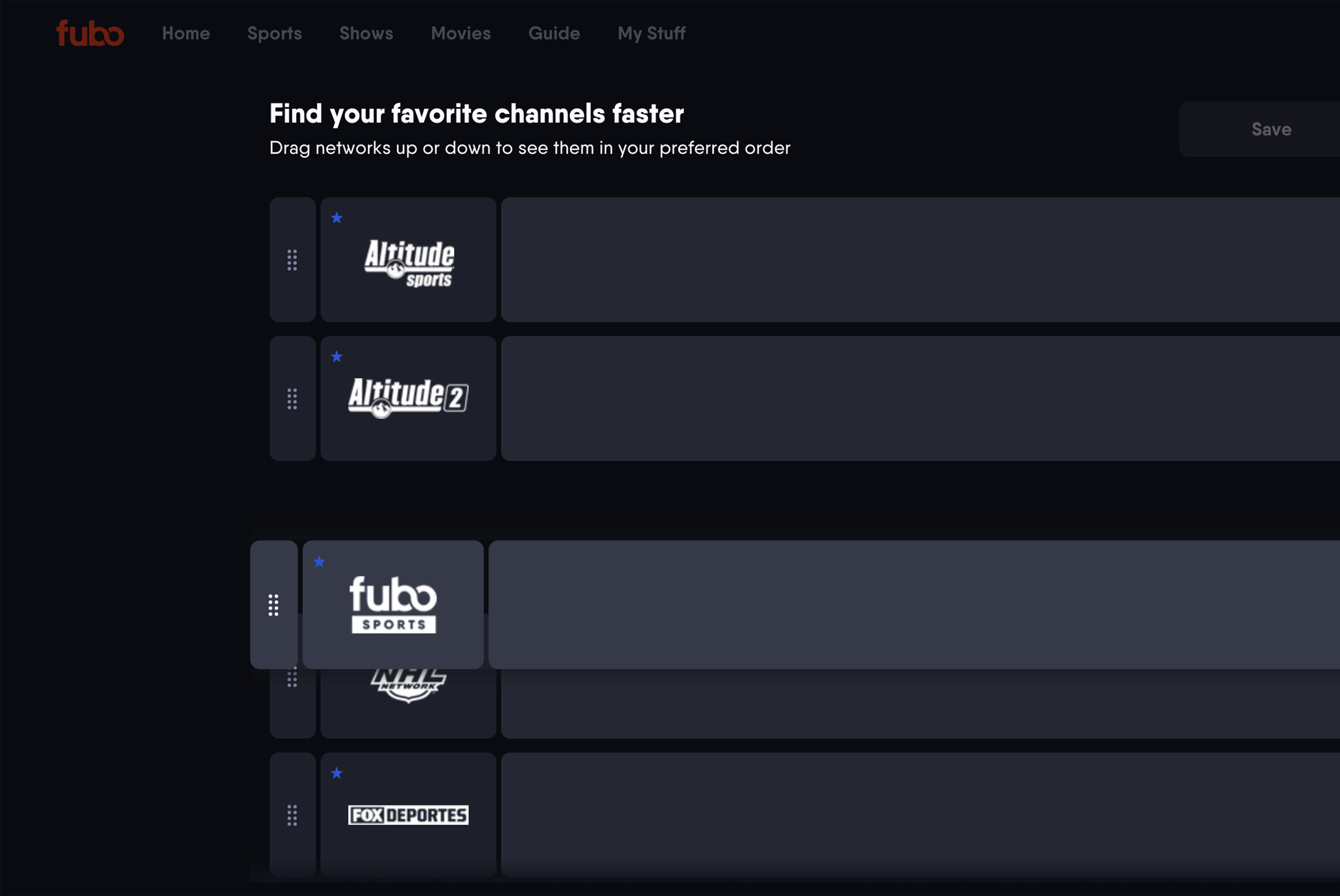 3. Once you're satisfied with the new order of your favorites, click Save, and you'll be returned to the Guide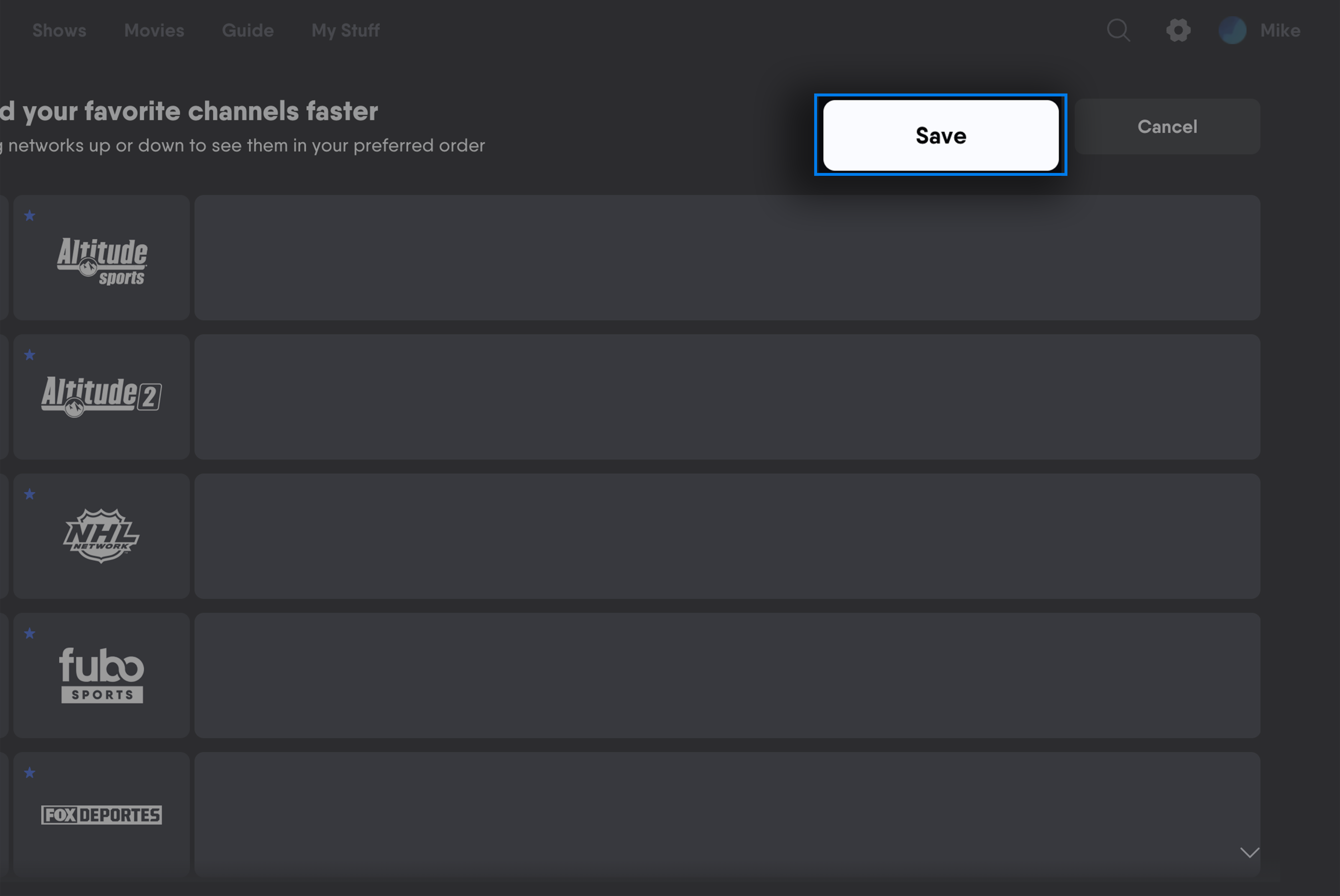 Go to the GUIDE
Highlight Manage Channels and press OK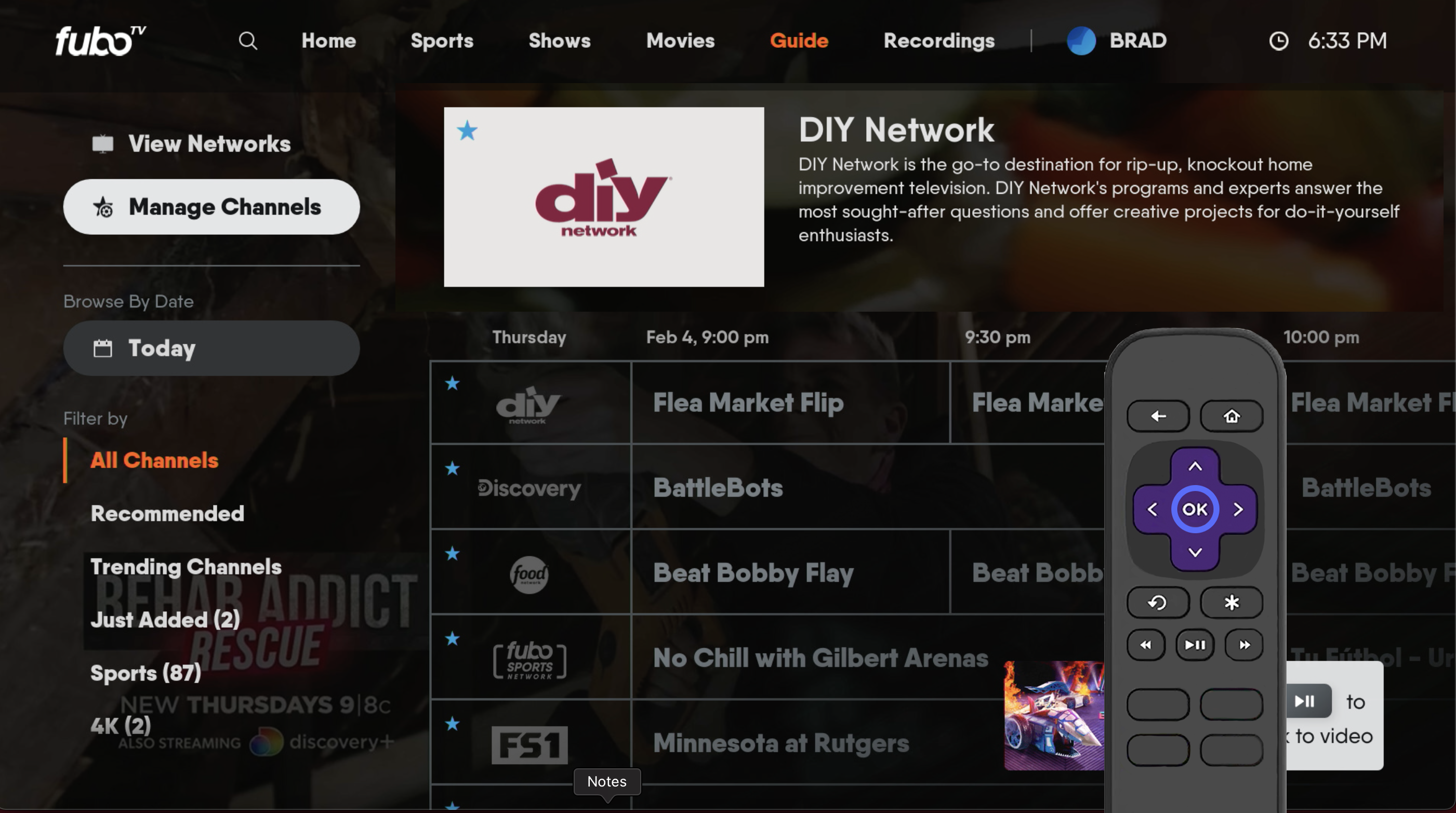 3. Next, highlight Reorder Favorites and press OK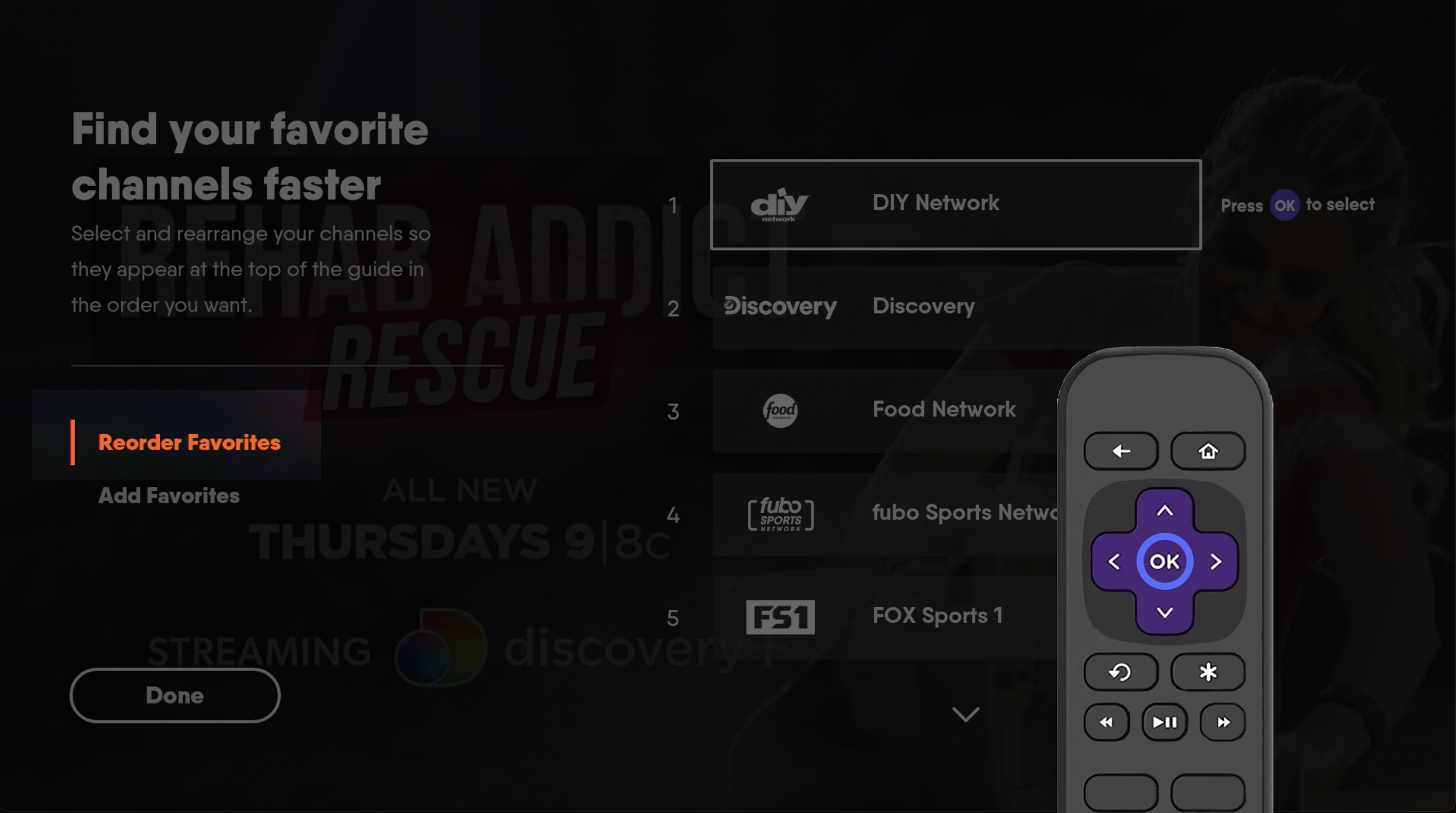 4. Highlight the favorite channel you wish to move, then press OK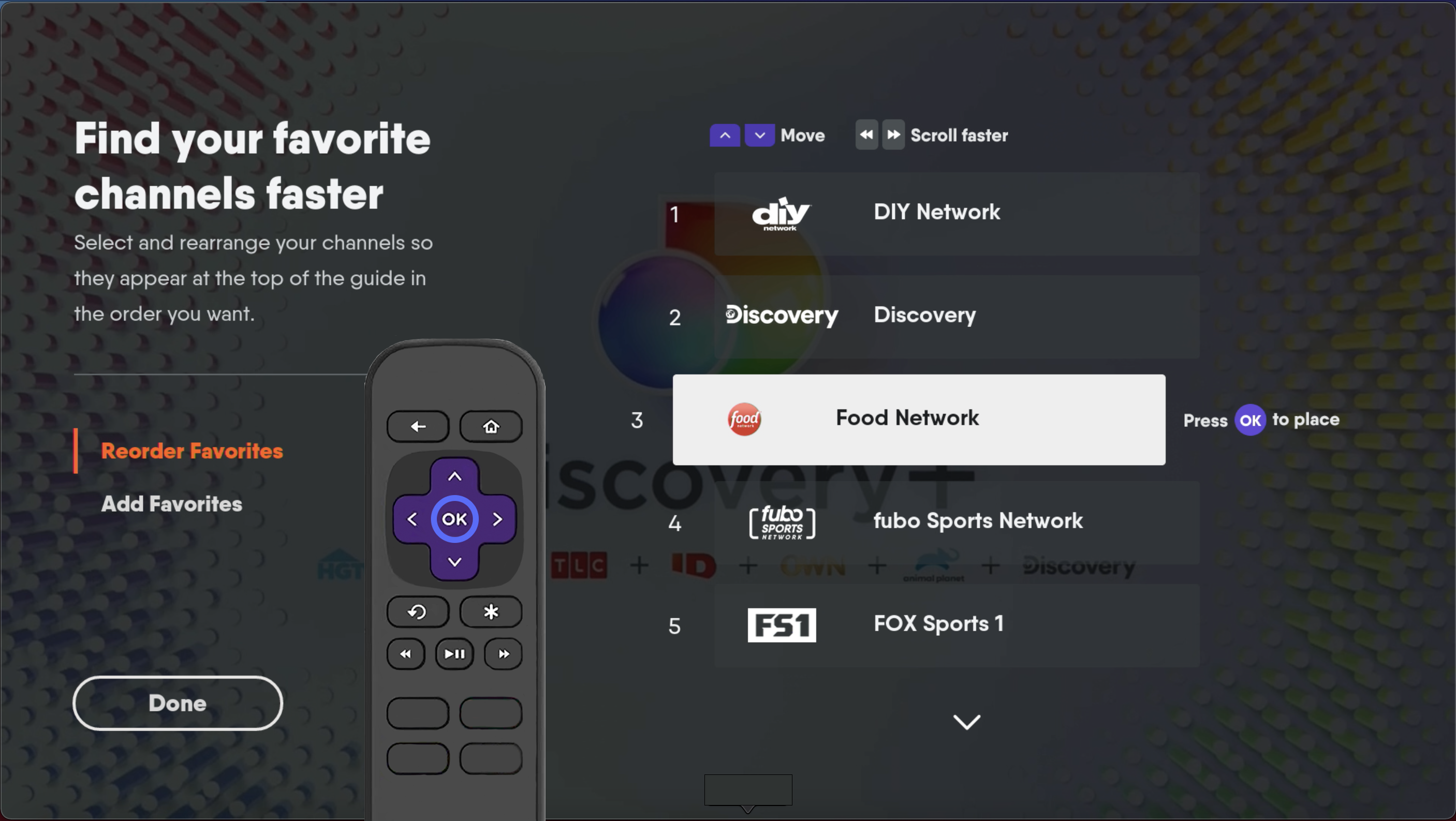 5. Use the UP or DOWN buttons to move the channel to the desired position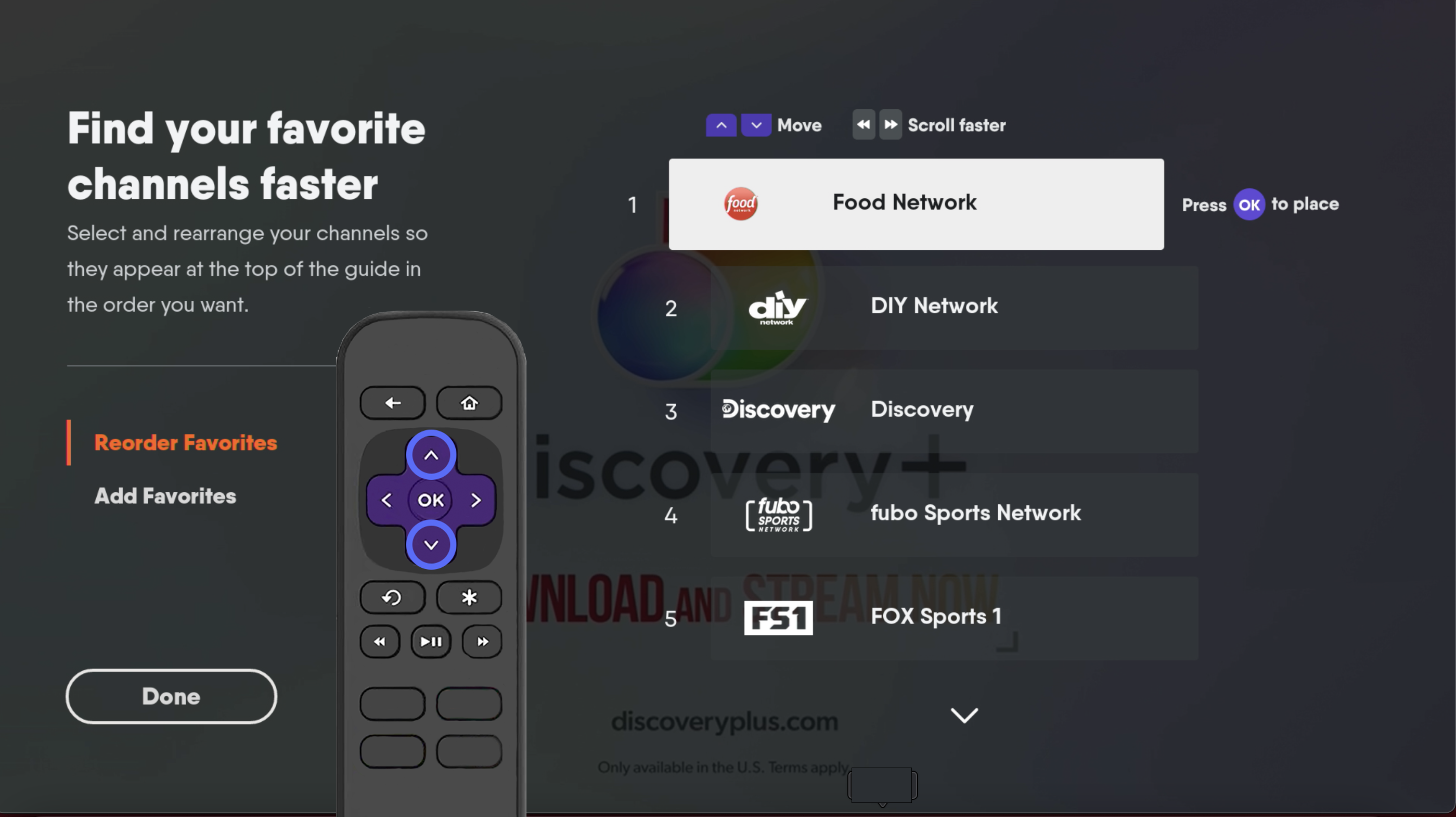 6. Press OK to save it in that position
7. Repeat until you have all your channels in your preferred order, then select Done
Is this feature available on any other devices?
We hope to have this feature available on more devices in the near future. We'll update this article once the feature becomes available on new devices.