If your subscription includes a regional sports network and you're unable to find it in your channels, it may be due to the wrong home ZIP code being listed on your account. Confirm your home ZIP code by logging in at fubo.tv/account and check under Home ZIP Code.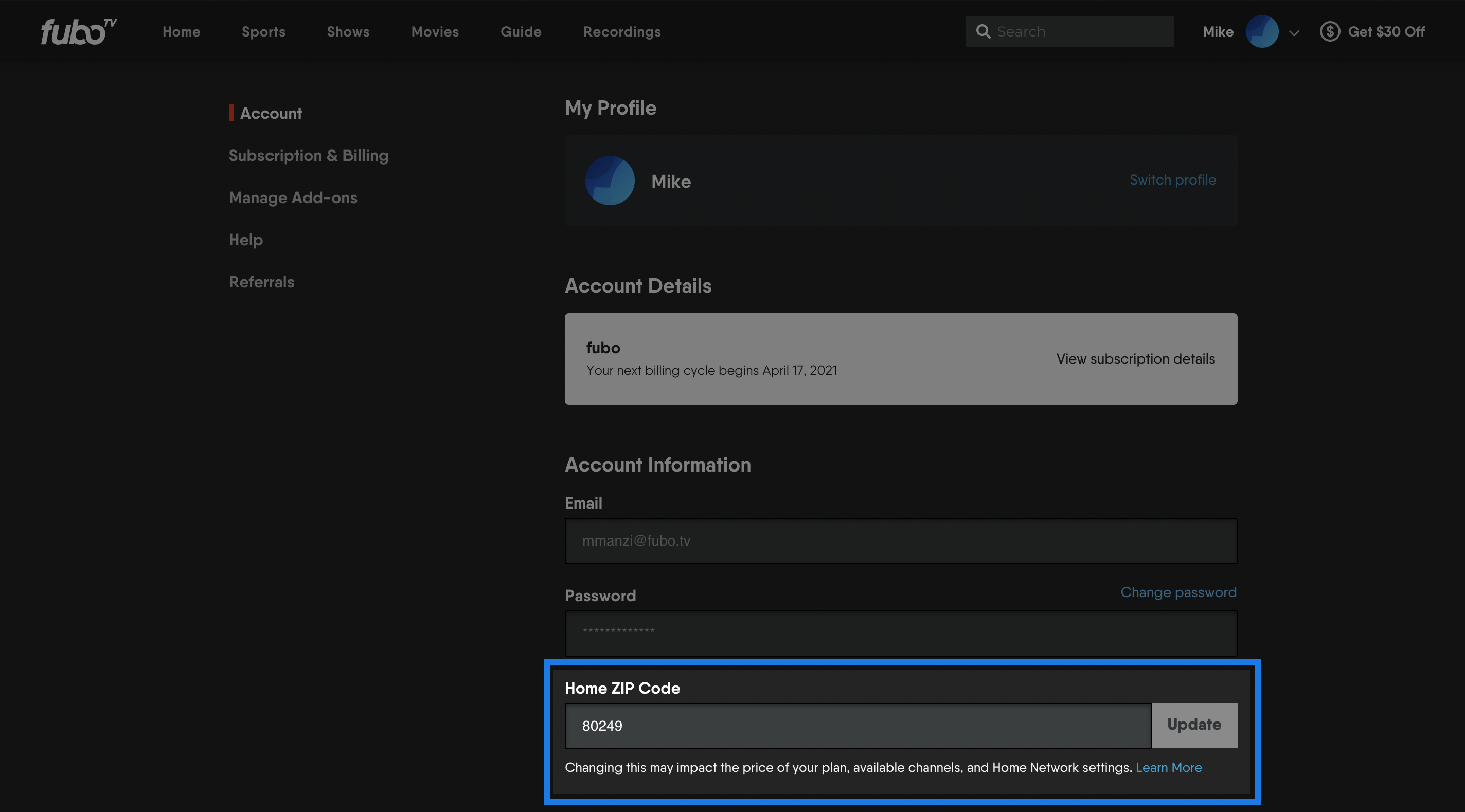 If the ZIP code listed is incorrect, enter your home ZIP code and select Update.
If the ZIP code listed is correct, one of the following may be happening:
1.) Your device hasn't logged in from your home area
While regional sports networks will travel with you, any devices you have used outside your home area must have been logged in to the fuboTV app from your home area at least once in the last month in order to keep watching while away from home.
2.) You are being located incorrectly
If the home ZIP code listed is correct and your device is logged in from your home area, if you're still not seeing your regional sports network, it's possible that our systems may have located you incorrectly. Please contact us using the links at the bottom of this page, and our team will be able to assist.
Learn more about regional sports networks on fuboTV here.