Applying a guide filter will show you only channels from a specific genre like Sports, News, Movies, and more. Just highlight and select a guide filter to only see channels from your chosen genre.
On most devices, including browsers, Smart TVs, and connected devices, available guide filters will be shown to the left of the channel guide on your Guide screen.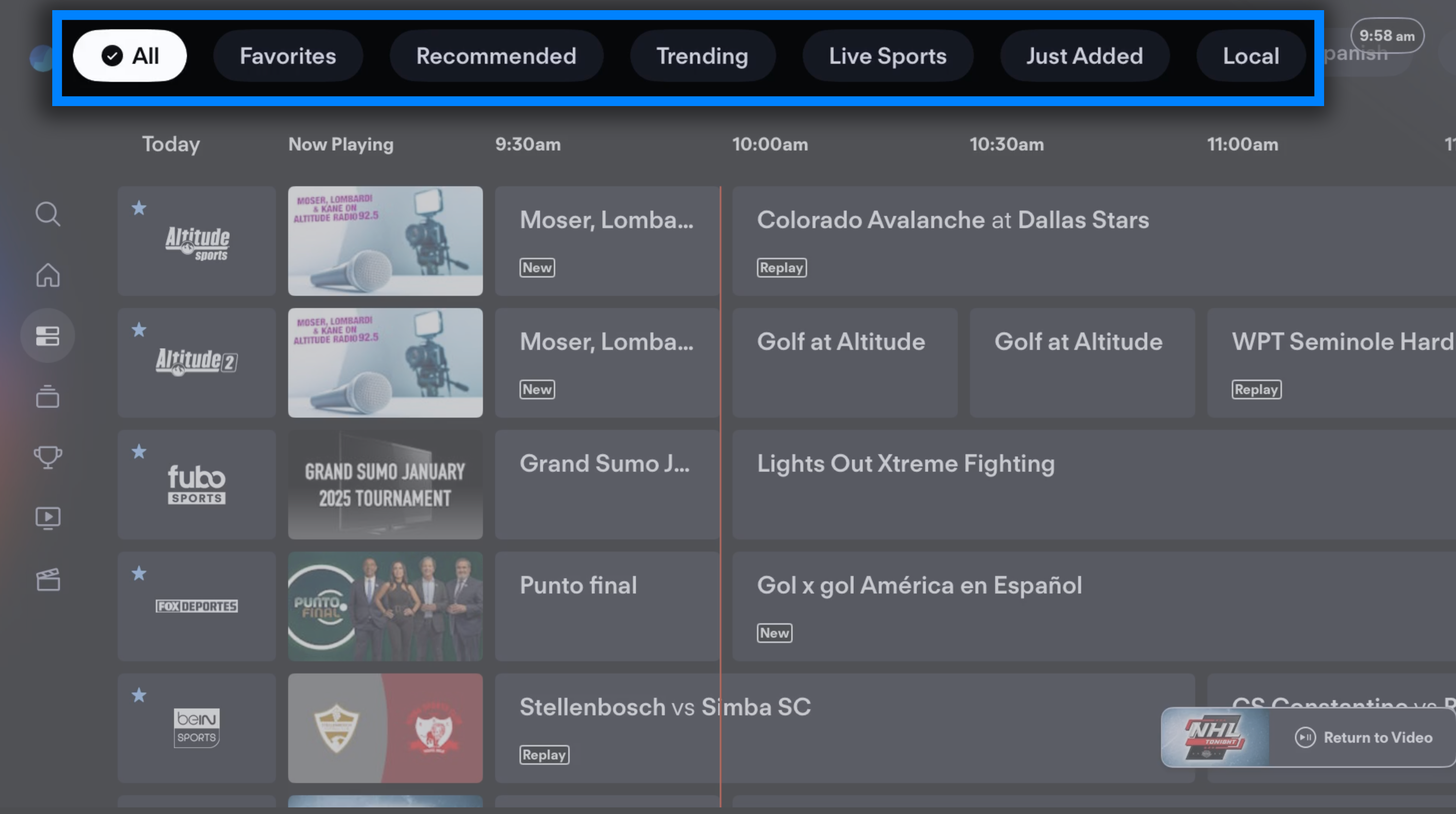 On mobile devices, filters can be found by tapping the drop-down menu above the channel guide.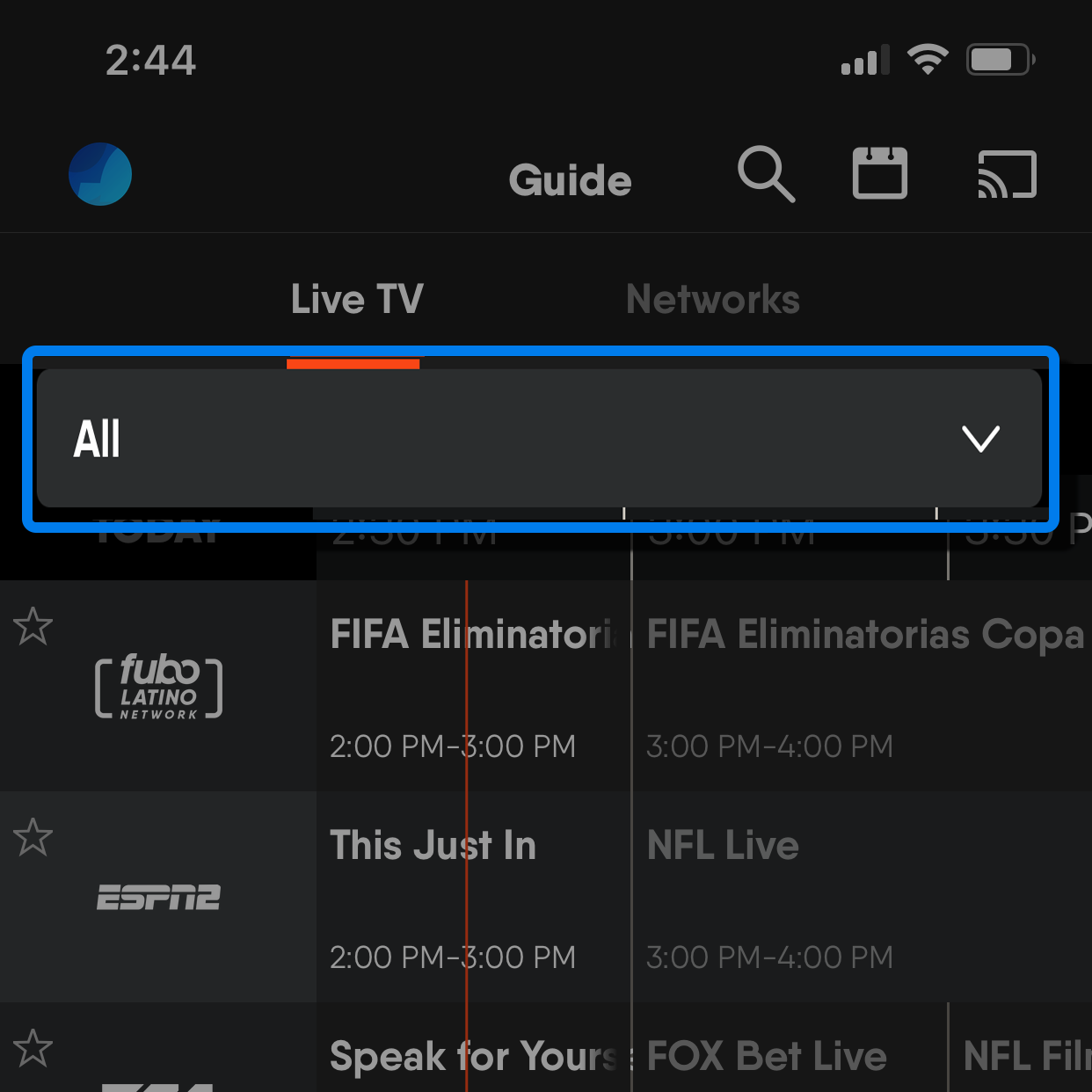 On Apple TV, highlight All Channels and click the touchpad to open a drop-down menu with available guide filters.