Use your Roku.com account to sign up for your free trial1 to fuboTV2. Please note, when creating your subscribing through In-App Billing on your Roku device you must manage your subscription via your Roku.com account.
Download and install the fuboTV app onto your Roku.
When you open fuboTV, you'll see the option to Start free trial or Sign In. Select Start free trial.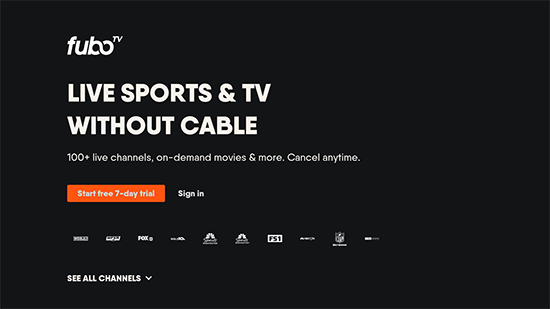 To sign up for fuboTV using the same email address as your Roku.com account, select Continue. To sign up using a different email address, select Cancel.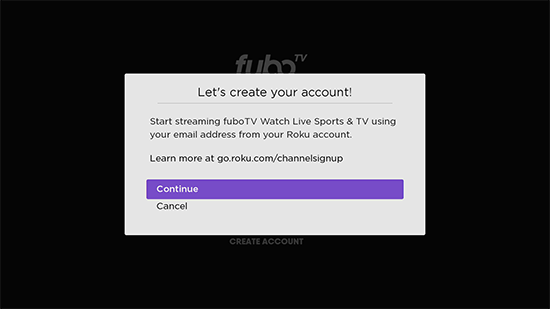 Enter the email address you want to use as your fuboTV user name(if needed), a secure password, and your current zip code, then select CREATE ACCOUNT.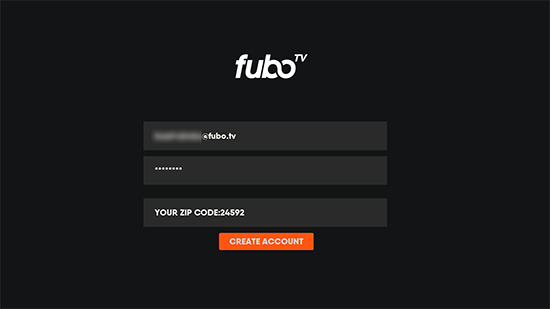 Select the plan you'd like to sign up with. Press the down arrow on your remote to view all the channels you'll receive in the selected plan. Press OK on your remote to select the highlighted plan.

If you choose the Elite plan, there is no free trial with this plan. You will be charged $79.99 + tax immediately if you select this plan.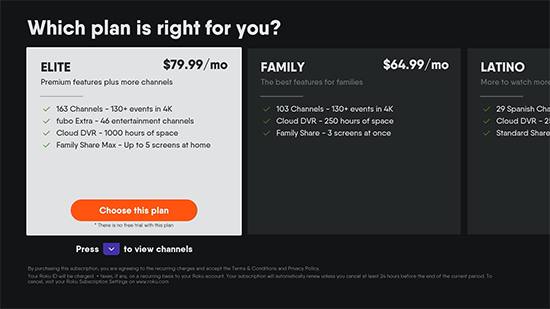 Enter your Roku PIN and select Start Subscription.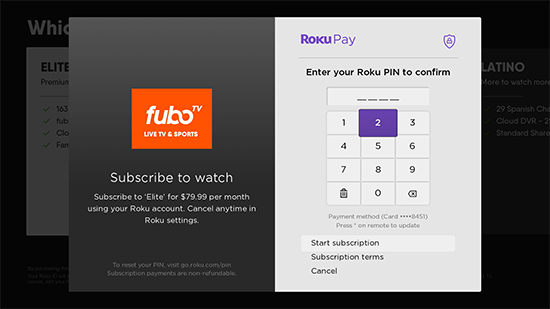 Select, edit or add profiles, then start streaming.
1The free trial is for new customers only.
2Only the Family, Latino, and Elite plans are offered through Roku In-App Billing. If you'd like to subscribe to a different basic package and/or apply any Add-ons not included in the available bundles to your subscription, you'll need to sign-up directly on www.fubo.tv.