Having trouble locating a game on your fuboTV subscription?
Use the Sports screen
The best way to find all the live and upcoming sports on fuboTV is to visit the Sports screen.
You can select the sport you're looking for and even narrow it down by selecting the league or sports association to see all the games scheduled this week on fuboTV.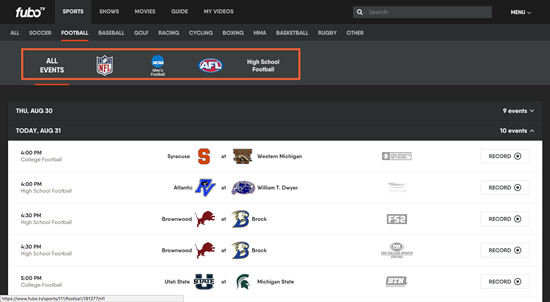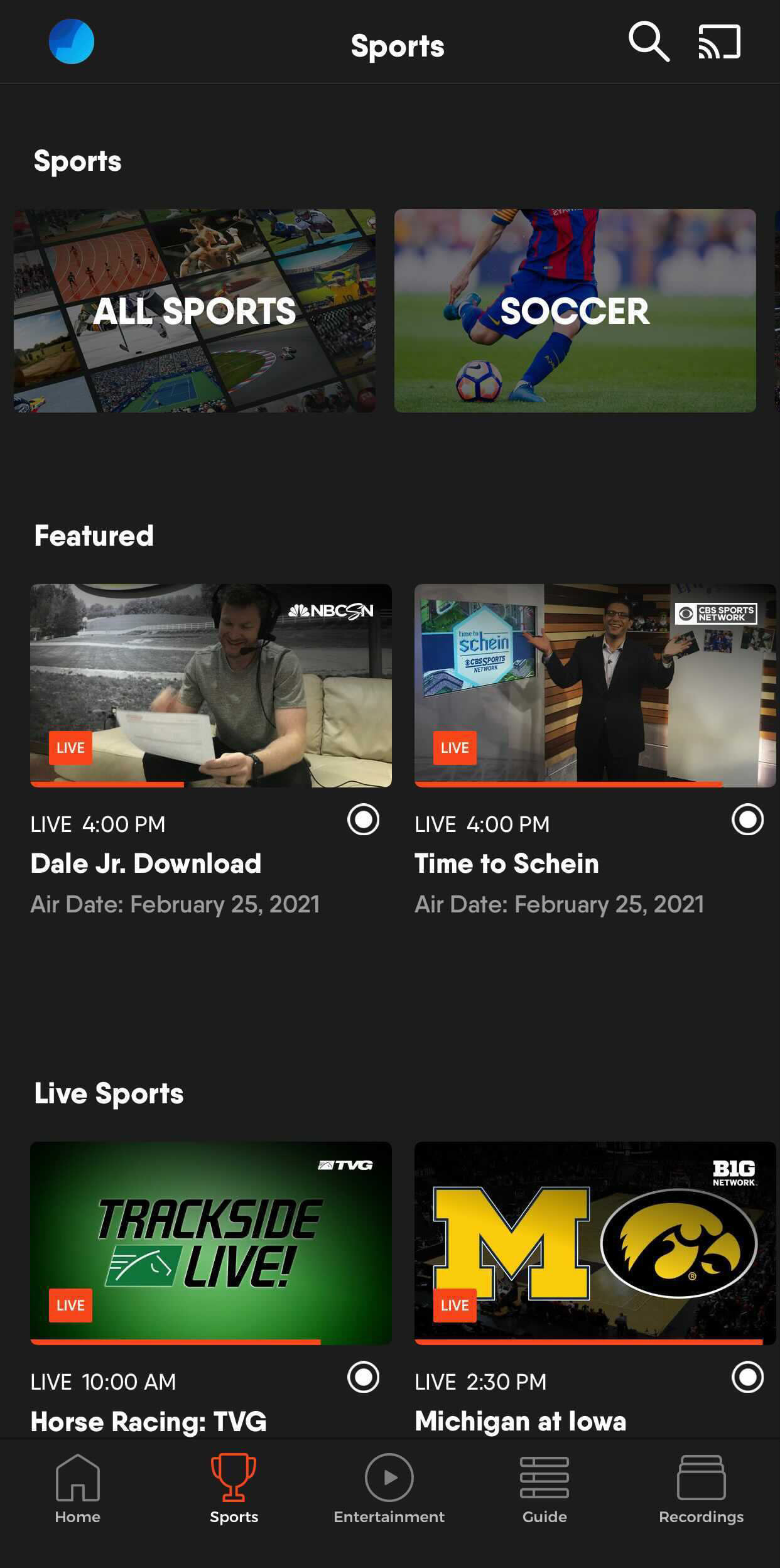 Use the Guide
Occasionally, the info for games doesn't contain the right keywords for our Sports screen to find them. So, you can also scroll through all your channels to find your event in the Guide.
Some of our regional (NBC Sportsnet, NESN, MSG, etc) and college networks (Big Ten Network, PAC 12 Network) have alternate feeds for when more than one game is on at the same time.
Scroll to the bottom or end of the guide to find these alternate feeds, or use the search box just above the guide to search for your channel.