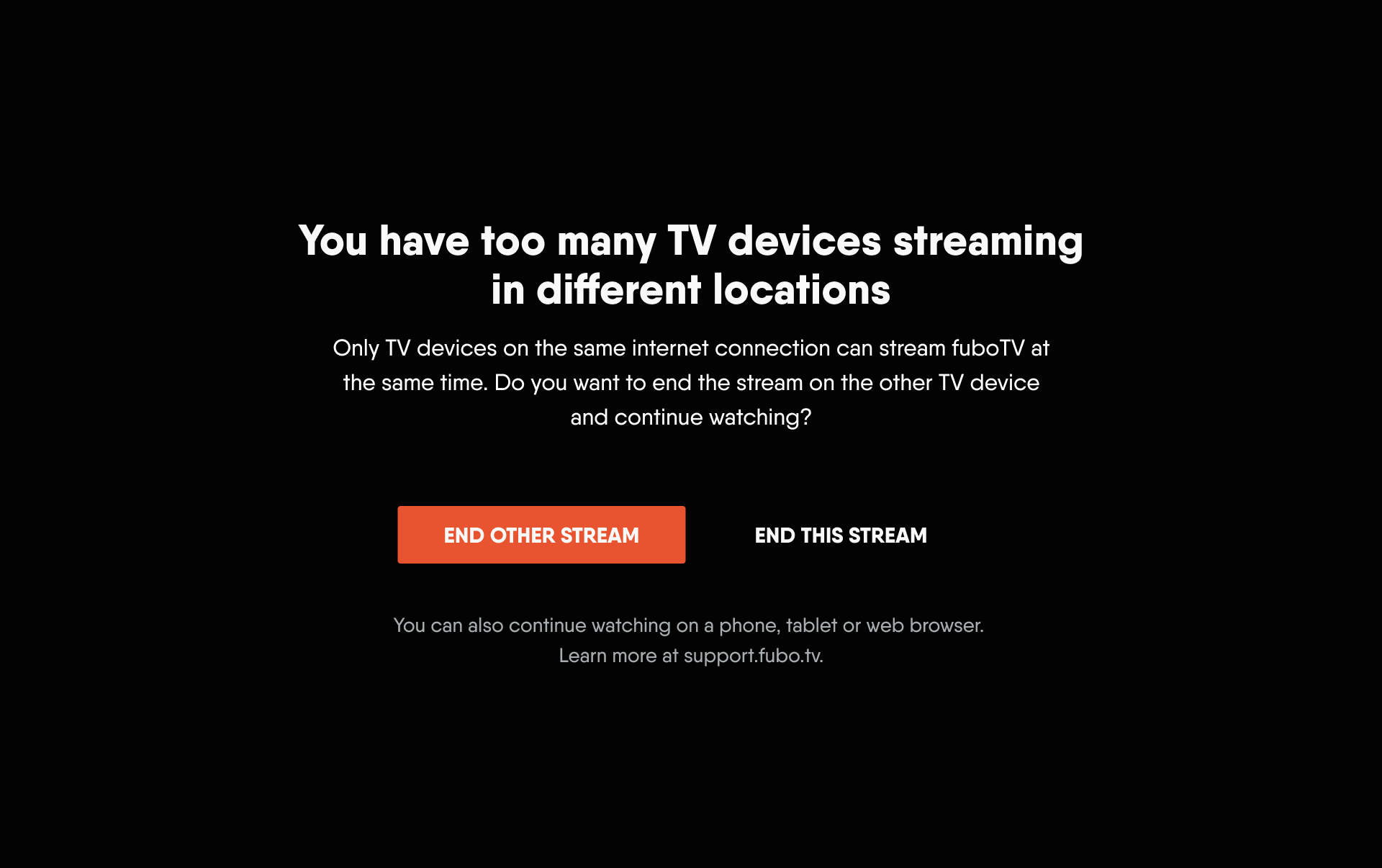 Why am I receiving this error message?
If you attempt to use fuboTV from two locations using a TV device, you'll receive an error indicating you are streaming from too many locations. In order to continue streaming from your TV, you must end the other TV device's stream or you can allow the other device to continue by ending your stream.
You can stream on supported mobile devices and web browsers from different locations simultaneously. fuboTV also allows you to stream using a compatible TV device from any location, however you can only stream on TV devices from one location at a time.
What can I do to solve this?
If someone else is streaming on another TV device in a different location, you'll need to either:
Select

END THIS STREAM

, then use a supported mobile device or web browser.

Select

END OTHER STREAM to continue streaming on your device

.
If you believe someone has unauthorized access to your account, please contact customer support as soon as possible using one of the options below.
When I choose END OTHER STREAM, video plays for a few minutes, then I get the error again.
If you're experiencing this error repeatedly popping up, it's because another user has selected to end your stream so they can continue watching on their TV device.